Summer Reading Challenge 2020 and Holiday Literacy Activities
The Reading Agency in Partnership with Local Libraries bring you:
Summer Reading Challenge 2020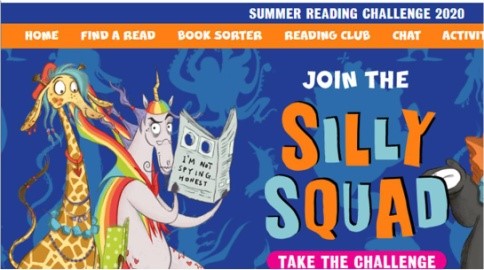 We all know how important it is to continue to build reading skills. Reading allows us to access life and learning and gain a greater understanding of ourselves and others.
'Reading is the most important way to prepare for life.'
Every year, the Summer Reading Challenge encourages and supports children in Hillingdon to enjoy a summer of brilliant books. This year's theme and inspiration is Silly Squad – a celebration of books, happiness and laughter – and there's a new format – it has moved online!

Why is reading for pleasure important?
We know that reading for fun improves literacy.
Reading for pleasure is a key factor in children's academic success.
Embedding a love of reading in children can help their wellbeing later in life. 19% of adult readers say that reading stops them feeling lonely.
Studies have found that those who read for pleasure have higher levels of empathy, greater self-esteem and are better able to cope with difficult situations.
To sign up for the Summer Reading challenge follow the link below...
https://summerreadingchallenge.org.uk/home-zone-src
---
Meadow High School Hello youtube channel

We will continue to upload videos of staff sharing our favourite books. Look out on Friday afternoons for new stories! https://www.youtube.com/channel/UCQVlu1D0XnL-bwjaXIzbZxQ/videos
---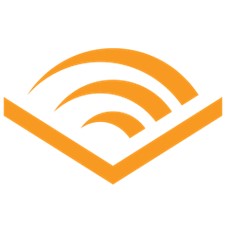 Audible FREE audio books offer. Audible have continued with their FREE audio books offer. https://stories.audible.com/start-listen Listening to stories is important, it will...
spark your imagination and stimulate curiosity
help your brain, social skills and communication skills develop
help understand the difference between 'real' and 'make-believe'
help understand change and new or frightening events, and also the strong emotions that can go along with them.
help you learning about people, places, and events outside of your own experience.
help learn new words as you read. Subconsciously, you will absorb information on how to structure sentences and how to use words and other language features effectively in your writing and speaking...