Reading Intervention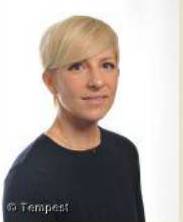 Reading intervention runs in conjunction with English. Reading intervention comprises of a variety of programs designed to support students and improve their reading and writing.
Read Write Inc. is a complete literacy programme, for students who are learning to read and write. Three different programs are available for students to take part in.
1. Read Write Inc. Phonics.
2. Fresh Start.
3. Literacy and language.
Students at Meadow High school have Read Write Inc. Lessons when they are in year 7 through to year 11. The sessions are taught twice times a week for 45 minutes. Students are set according to ability which means that each student is taught the program that is most suited to their needs.
During Read Write Inc. lessons students will:
Learn the 44 sounds that form the basis of most words in the English language. These sounds are taught and re visited as part of the starter activity for each lesson.

Blend these sounds together to be able to read and write words independently. Students use a variety of strategies such a finger spelling in order to be able to identify the sounds in words and feel more confident at reading them and spelling them.

Read storybooks and non-fiction books closely matched to their developing phonic knowledge. Each story book comes with comprehension activities to ensure that students can also understand what they are reading.

Take home Phonics storybooks to share. Copies of each story book are available to send home if appropriate so that students can recap the story with a family member. It also gives parents and carers an opportunity to see what their child is learning during Read Write Inc. Lessons.

Learn to spell using known sounds. Once students know the 44 sounds in the English language they can use this knowledge to attempt to spell unfamiliar words with confidence.

Write confidently by practising what they want to write out loud first. All the comprehension activities promote and encourage partner work and discussion, ensuring students are confident about what they want to write before attempting it.
More recently we have also set up additional reading groups. These groups are designed for students who lack confidence in reading. Students are referred to the reading intervention group for extra help and support with an element of their reading.
Students may work on their sounds, the blending of sounds or work on their comprehension skills. Students attend the reading intervention group for 45 minutes twice a week for a whole term. The groups contain a maximum of 3 students to ensure that they receive close support and to also try to help increase their confidence as many students find reading out loud in front of a whole class very overwhelming.
The sessions are structured as a normal lesson would be; a group starter, an individual main activity tailored to the student's target, ending with an individual or group plenary where students have the opportunity to consolidate their learning. Student's work is evaluated and next steps are identified.
Below is a link to the Read Write Inc. website. Here you will find some useful parent information including how to pronounce and teach the speed sounds.