Reading Intervention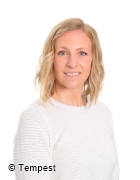 Reading intervention runs in conjunction with English. Reading intervention comprises a variety of programs designed to support students and improve their reading and writing.
The RAPID! reading program is a complete intervention solution for readers working behind Age Related Expectations, and children with special educational needs. Based on proven pedagogies, Rapid has been shown over and over to hugely improve children's confidence and support reading progress.
The RAPID! reading program:
Increases children's confidence in reading and encourages success.
Age-appropriate books provide tons of choice and fine levelling to help children progress.
Hundreds of fiction and non-fiction books and eBooks with a variety of engaging topics, from animals to space travel, to hook in even the most reluctant readers!
Readers available in print and online to enable children to make progress in school and at home.
Helps children master core skills to enable them to access the curriculum.
Ideal for one-to-one and small group sessions.
Dyslexia-friendly design is perfect for helping dyslexic children to read.
Students at Meadow High school have Reading Intervention lessons throughout their entire time at Meadow. The sessions are taught every morning during extended registration time by the students form tutor. The RAPID! Reading program is used in year 7 through to 11. In the 6th form we have purchased carefully selected stories which tackle more grown up themes. Tutors create activities and discussion topics around the themes of each book.
During Reading Intervention lessons, all students will:
Learn the 44 sounds that form the basis of most words in the English language. These sounds are taught and re visited as part of one of many starter activities for each lesson.

Blend these sounds together to be able to read and write words independently. Students use a variety of strategies such a finger spelling in order to be able to identify the sounds in words and feel more confident at reading them and spelling them.

Read storybooks and non-fiction books closely matched to their developing phonic knowledge. Each story book comes with comprehension activities and online resources to ensure that students can also understand what they are reading.

Learn to spell using known sounds. Once students know the 44 sounds in the English language they can use this knowledge to attempt to spell unfamiliar words with confidence.

Write confidently by practising what they want to write aloud first. All the comprehension activities promote and encourage partner work and discussion, ensuring students are confident about what they want to write before attempting it.
We also have smaller, targeted reading groups that run at the same time as the Reading Intervention sessions. These groups are designed for students who lack confidence in reading or who are not making expected progress. Students are referred to the reading intervention group for extra help and support with an element of their reading.
Below is a link to the Read Write Inc. website. Here you will find some useful parent information including how to pronounce and teach the speed sounds.
There is also a link to the RAPID! Reading scheme.
http://www.ruthmiskin.com/en/parents
https://www.pearsonschoolsandfecolleges.co.uk/primary/subjects/english-literacy/rapid-reading#structure
Ms Sojka
Reading Intervention Manager