Rainbows in Windows
Rainbows in windows to spread joy
At Meadow High School we are thinking about how we can keep our school community connected and focus on positive things during this very difficult time. Mrs. Tudor found the fantastic 'rainbows in windows project' and, with the help of our brilliant pupils and staff AND the incredible singing talent of Miss Robinson (and friends), we have managed to find a way to shine and spread some happiness this week!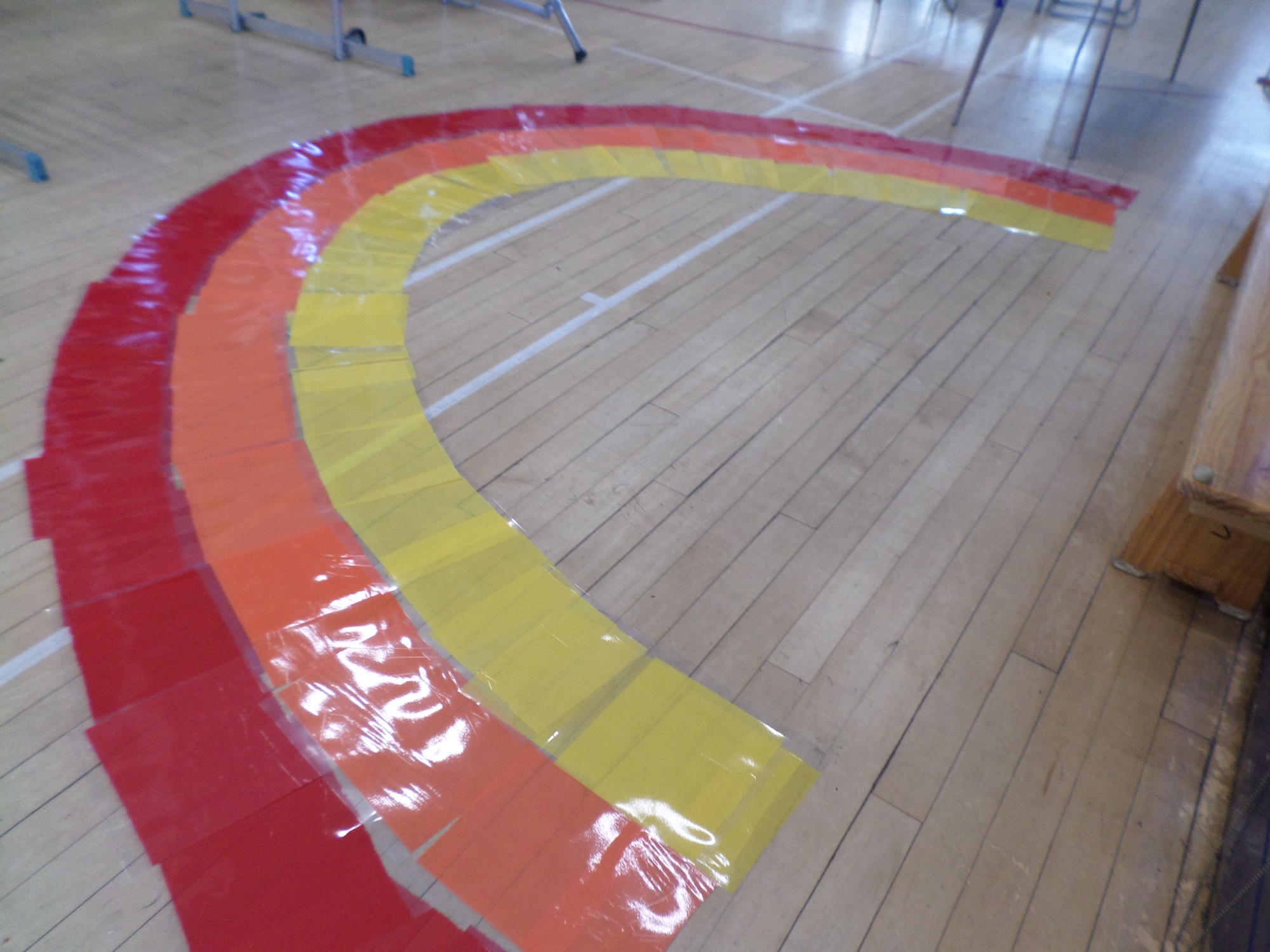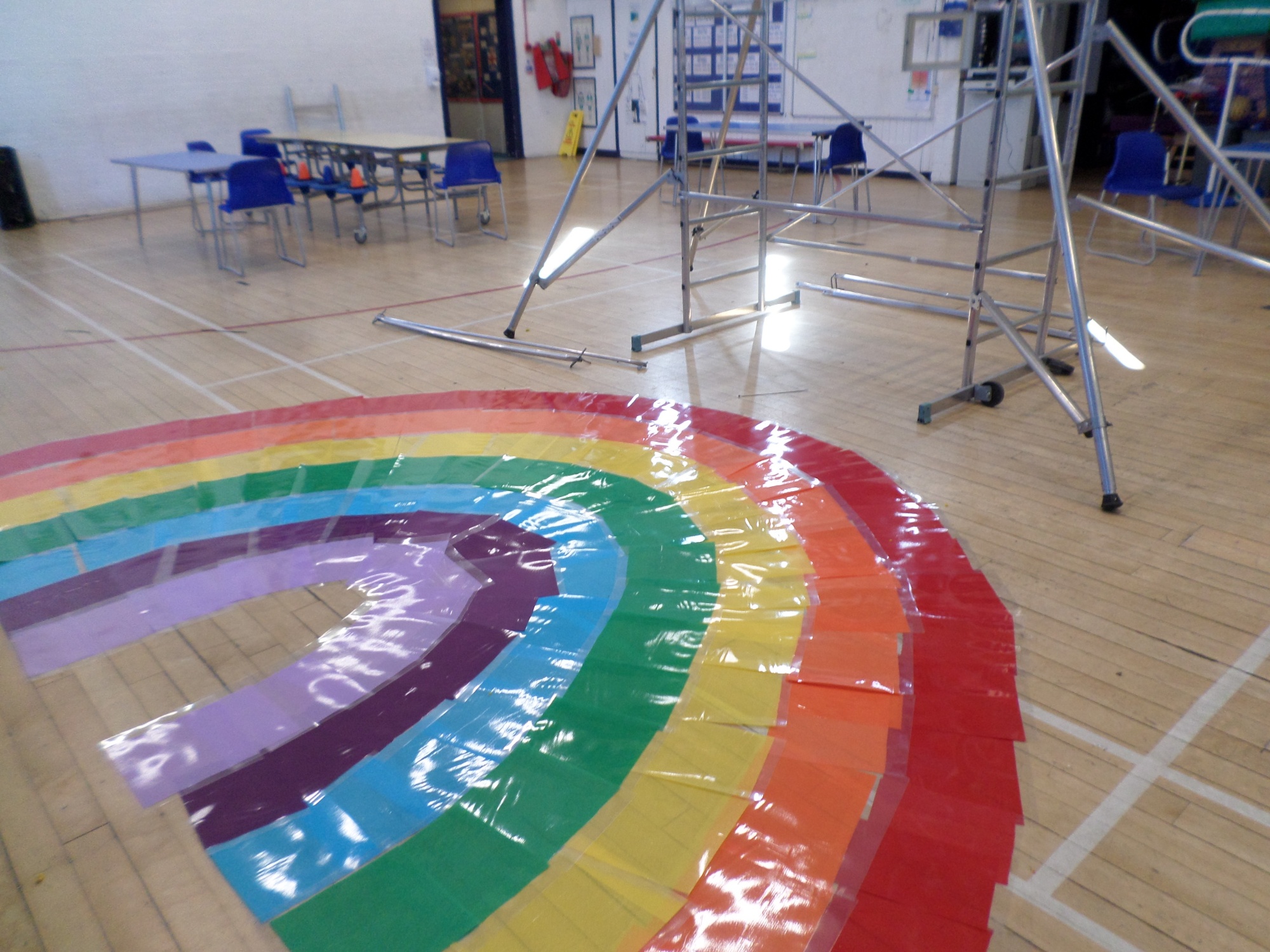 If you think this is a good idea and would like to join in, it's easy! Help others to smile by creating a rainbow to hang in at your window – be inventive, what could you use to create a rainbow? [Remember to share your idea with people at home first before starting!] Then when you are out and about taking your daily exercise, see how many rainbows you can spot in other people's windows. I don't think you could miss the one in Meadow High School's window – it looks amazing hanging in the hall window!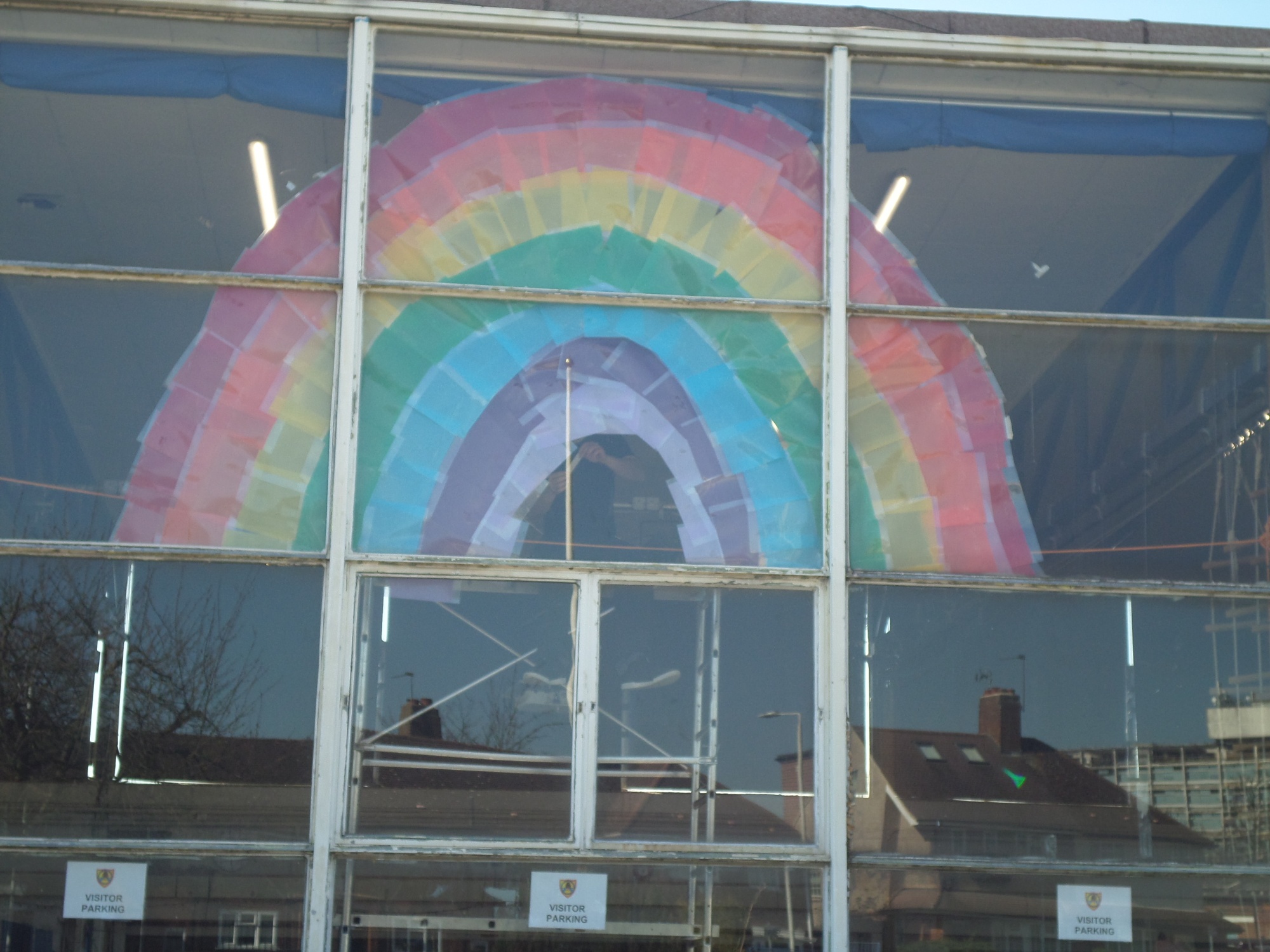 Join in by creating your own rainbow. Join in by singing along with Miss Robinson and friends – Keep smiling, choose kind we'll be together again soon.
Click on the clip below .....
Please email us a photo of your rainbow and we will add it to our website -
Email: meadow@meadowhighschool.org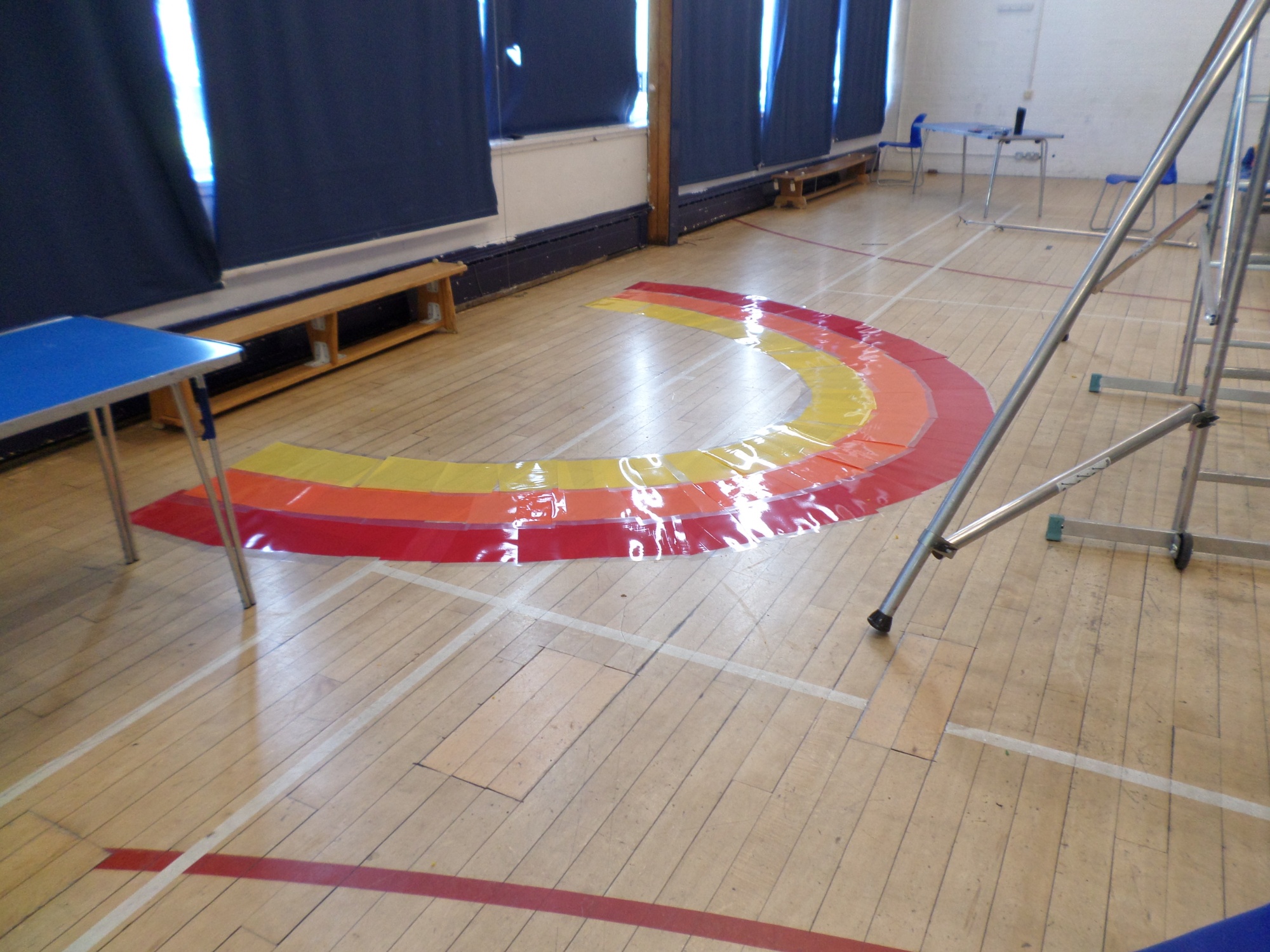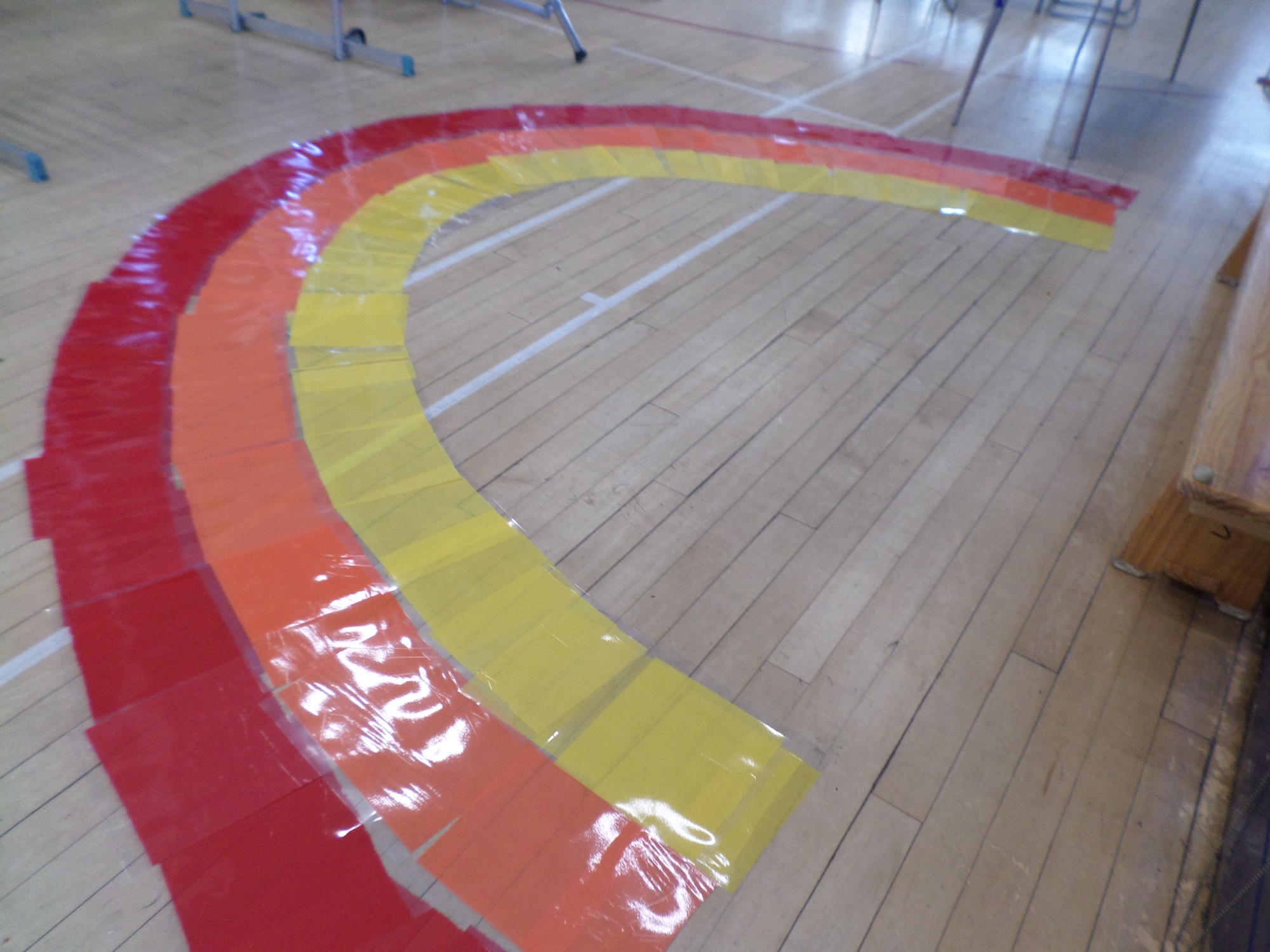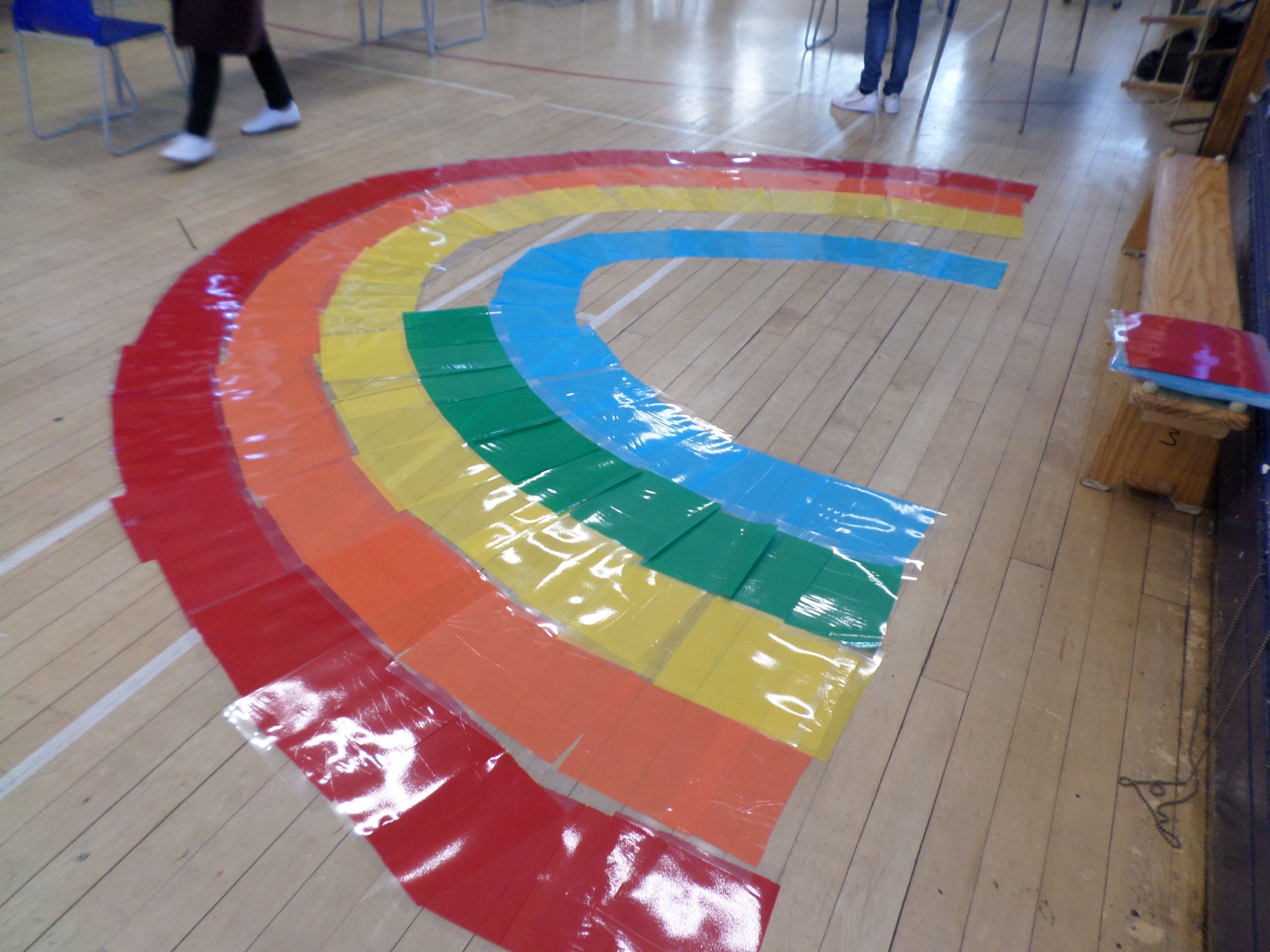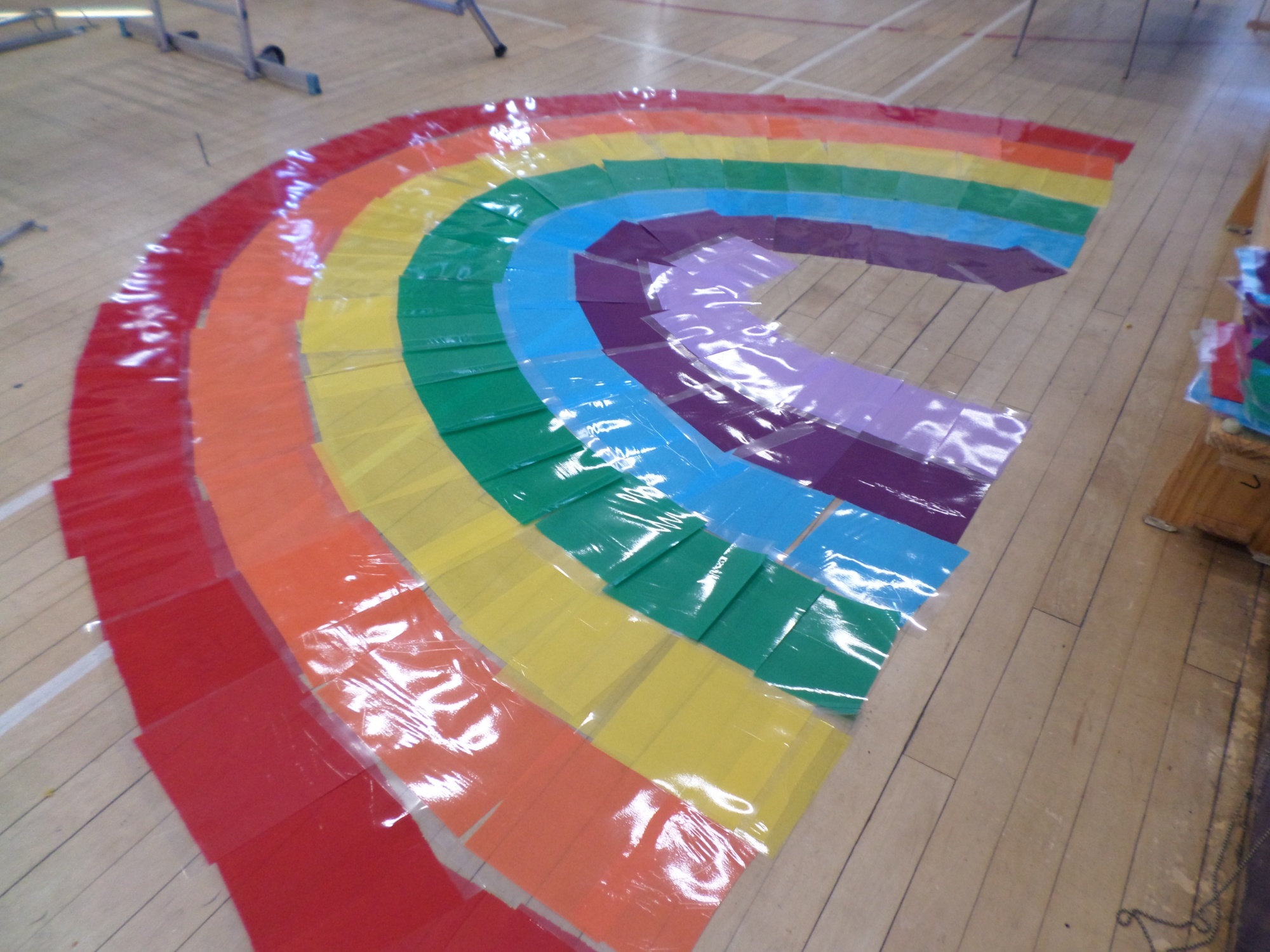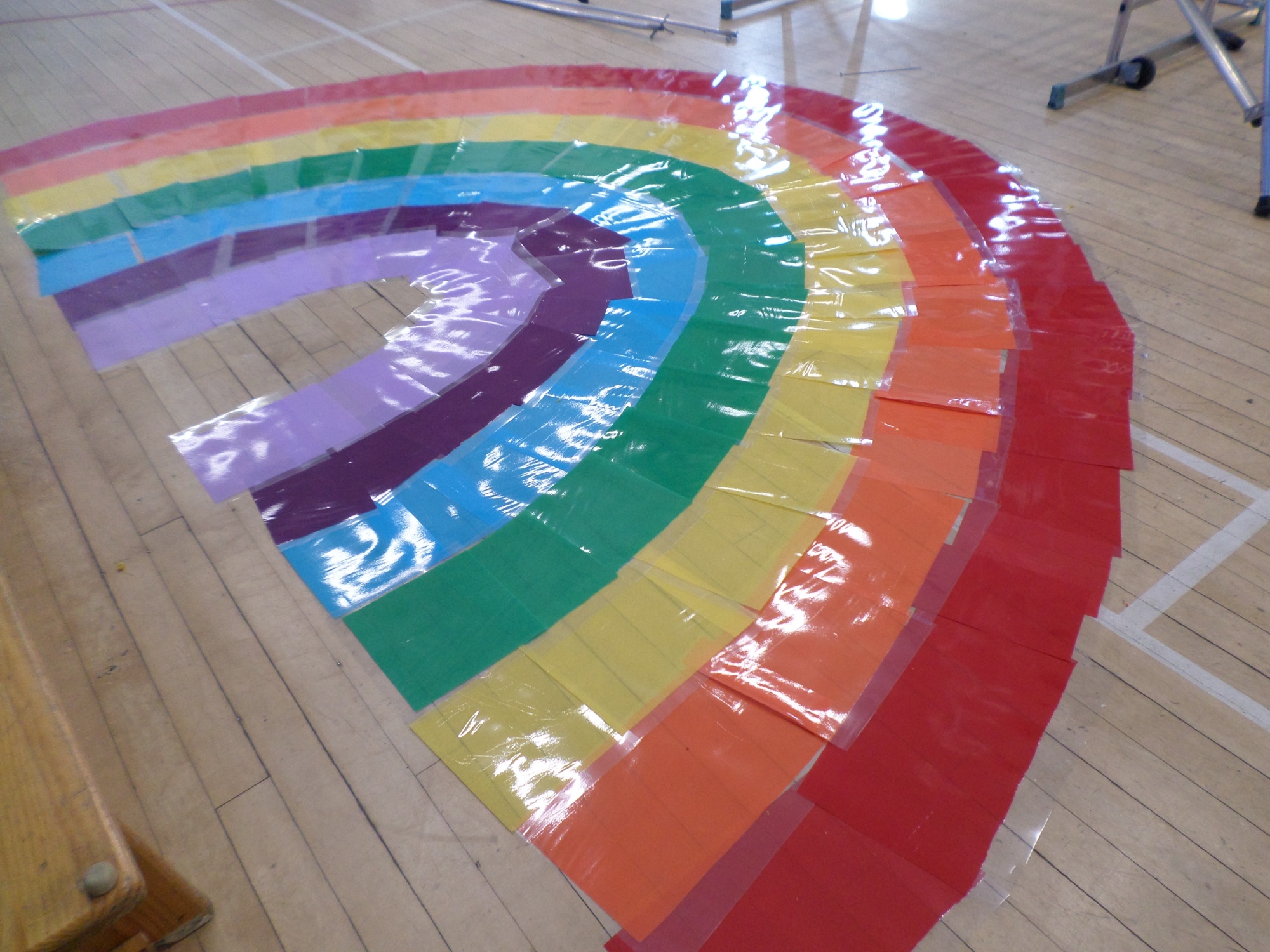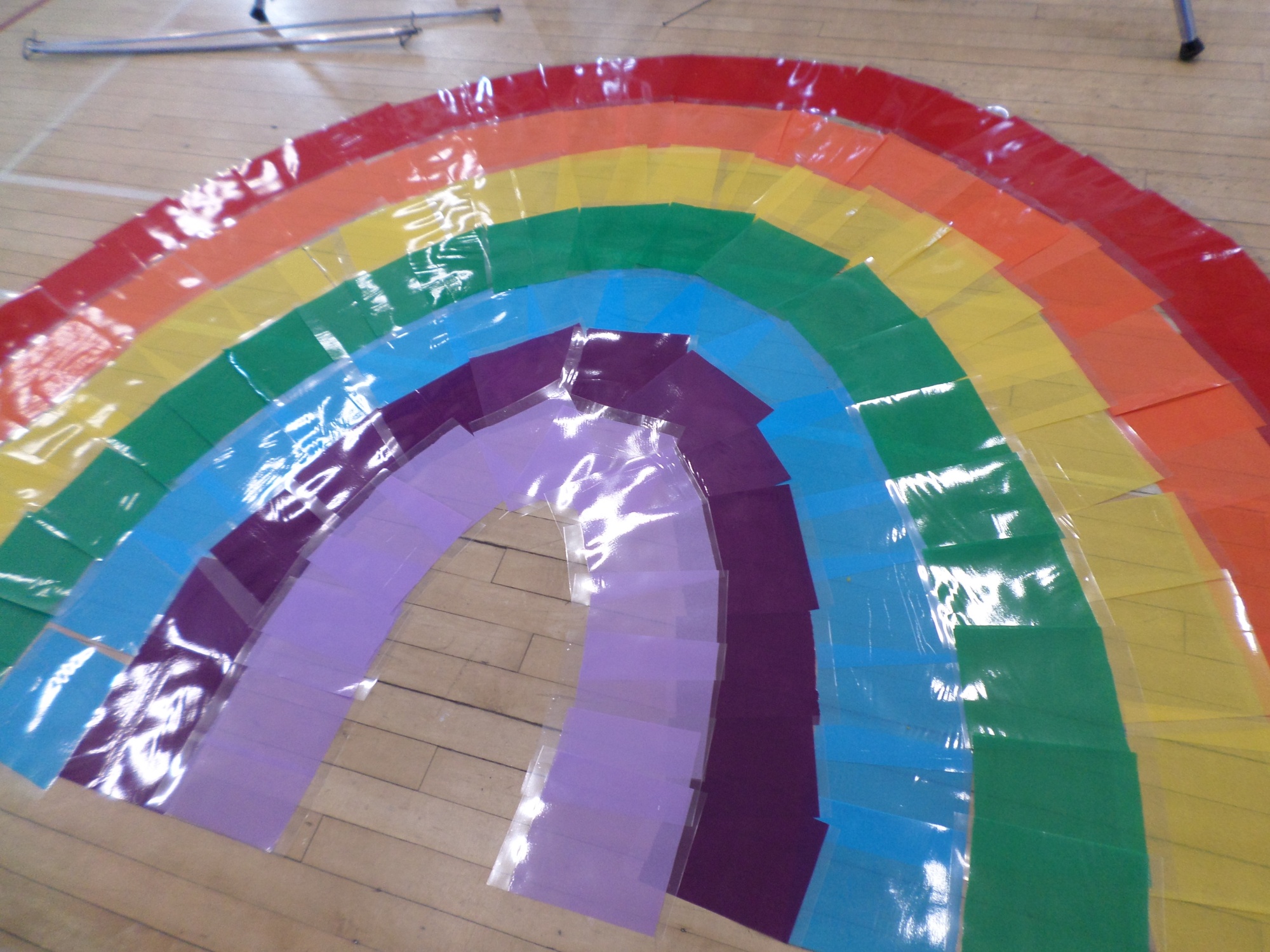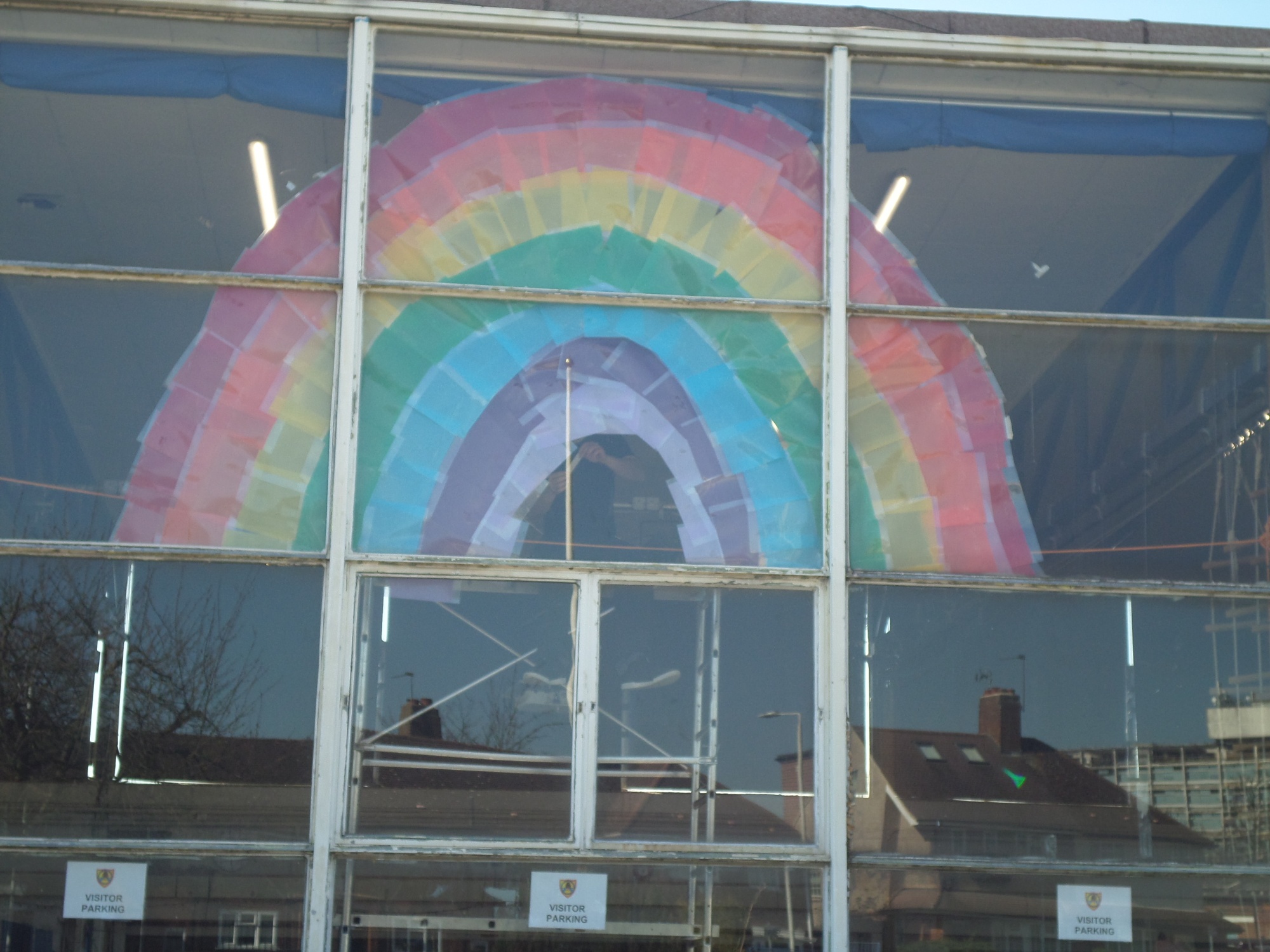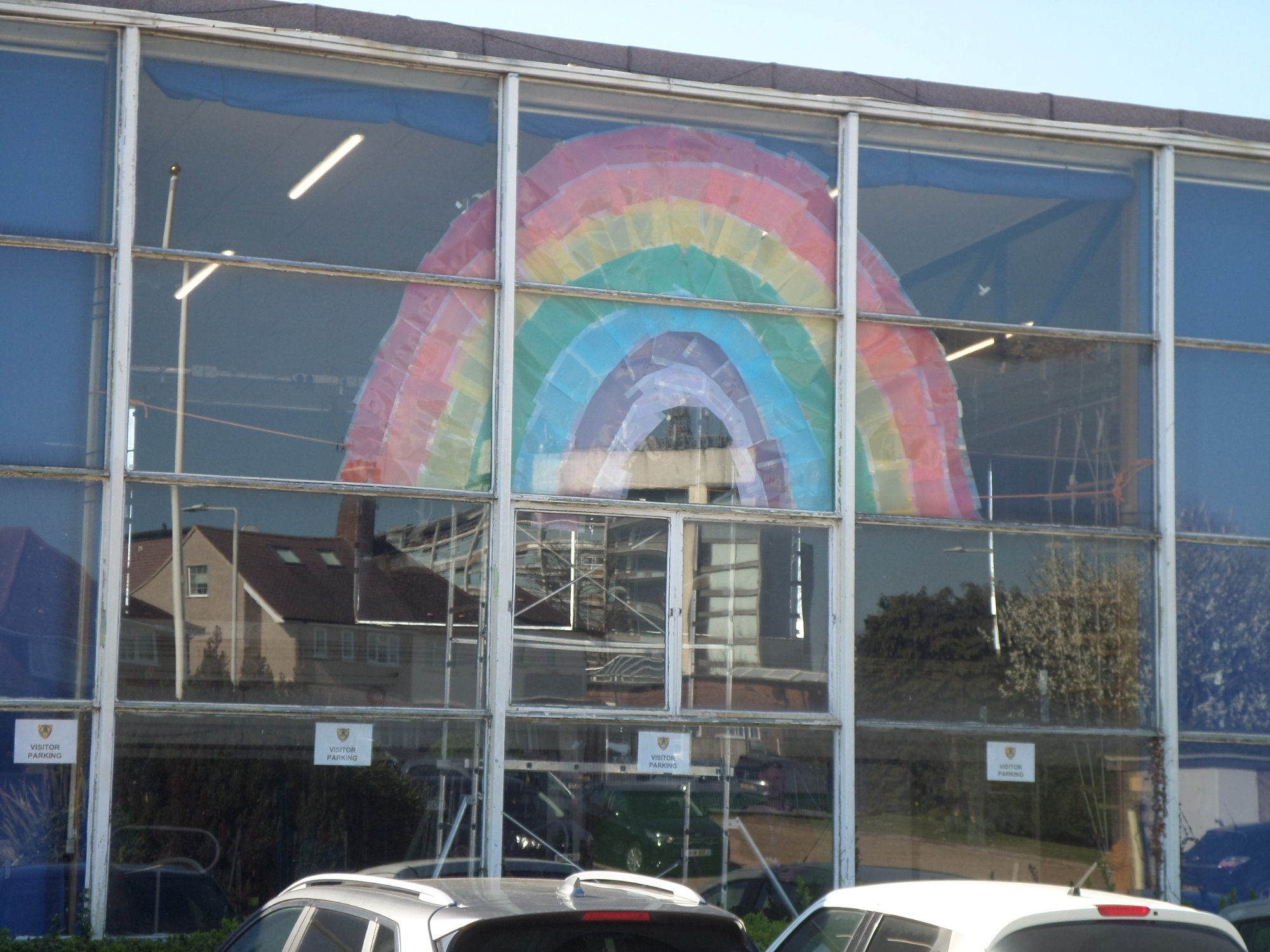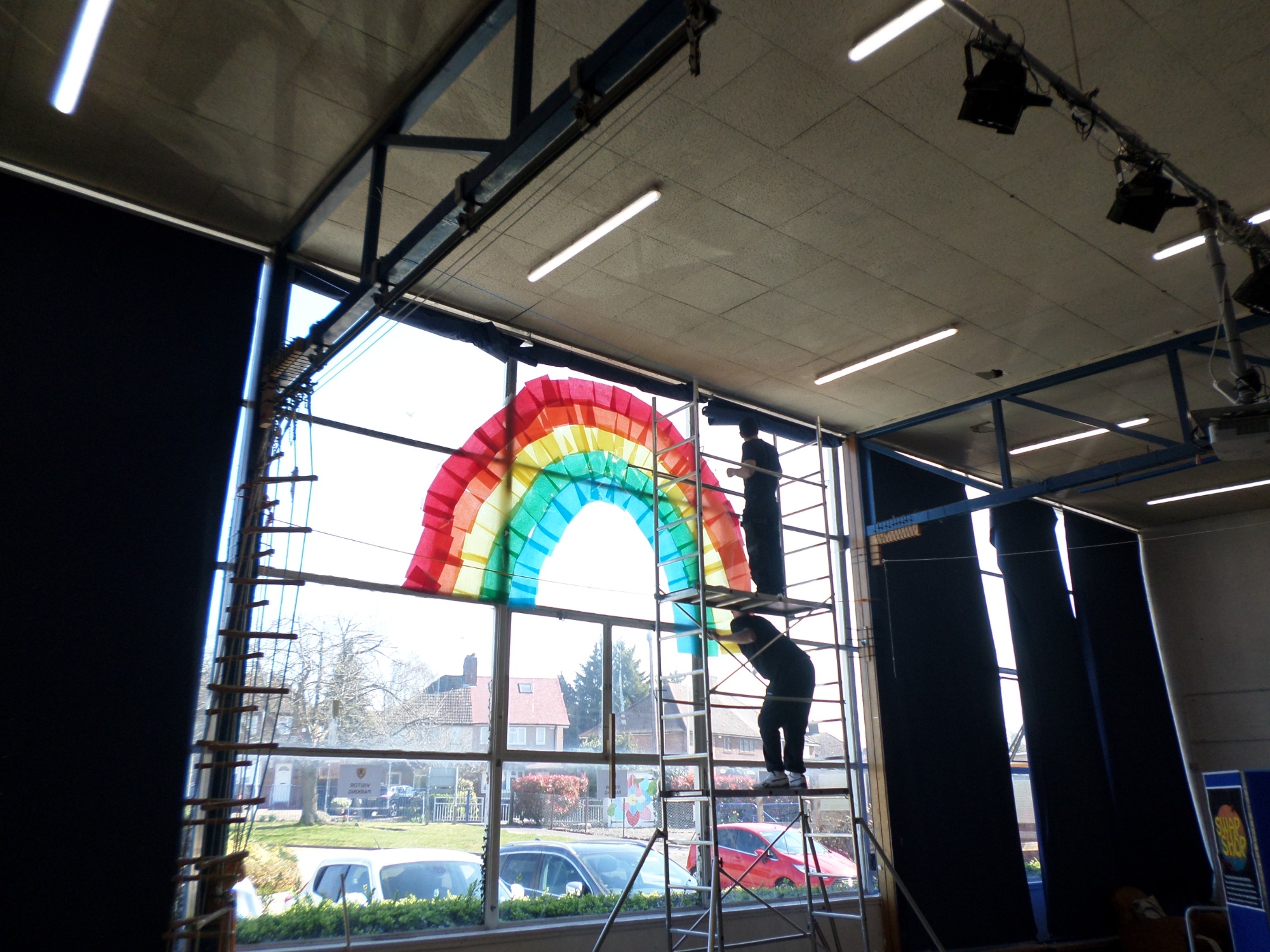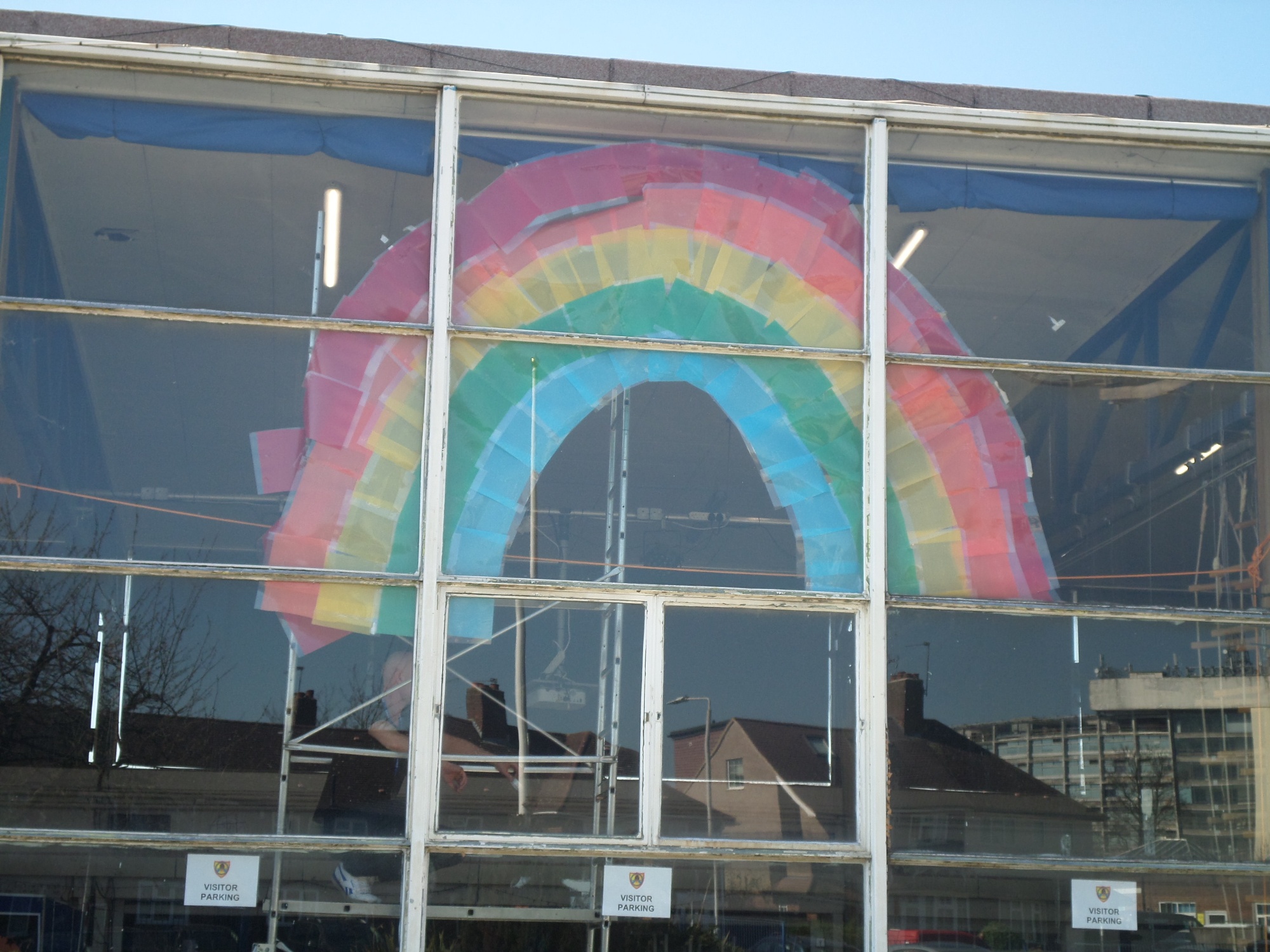 Here are some of the Rainbows created by our pupils and their families, and some from staff and their families too.
Keep sending in photos of your pictures !
Email them to: meadow@meadowhighschool.org