Pets as Therapy (Nala and Arlo)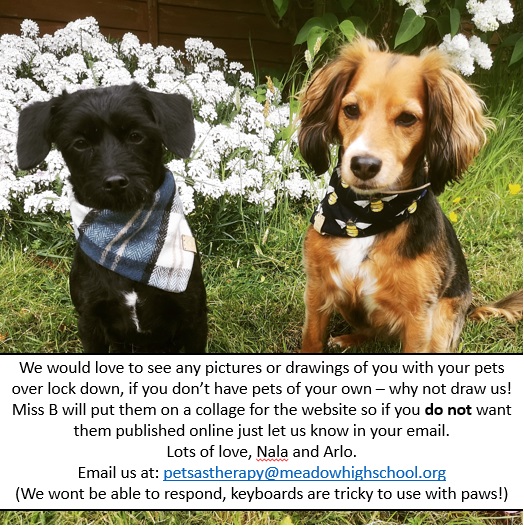 We would love to see any pictures or drawings of you with your pets over lock down. If you don't have pets of your own - why not draw us ! Miss Bergin will put them on a collage for the website so if you do not want them published online just let us know in your email.
Lots of love, Nala and Arlo
Email us at: petsastherapy@meadowhighschool.org
(We wont be able to respond, keyboards are tricky to use with paws!)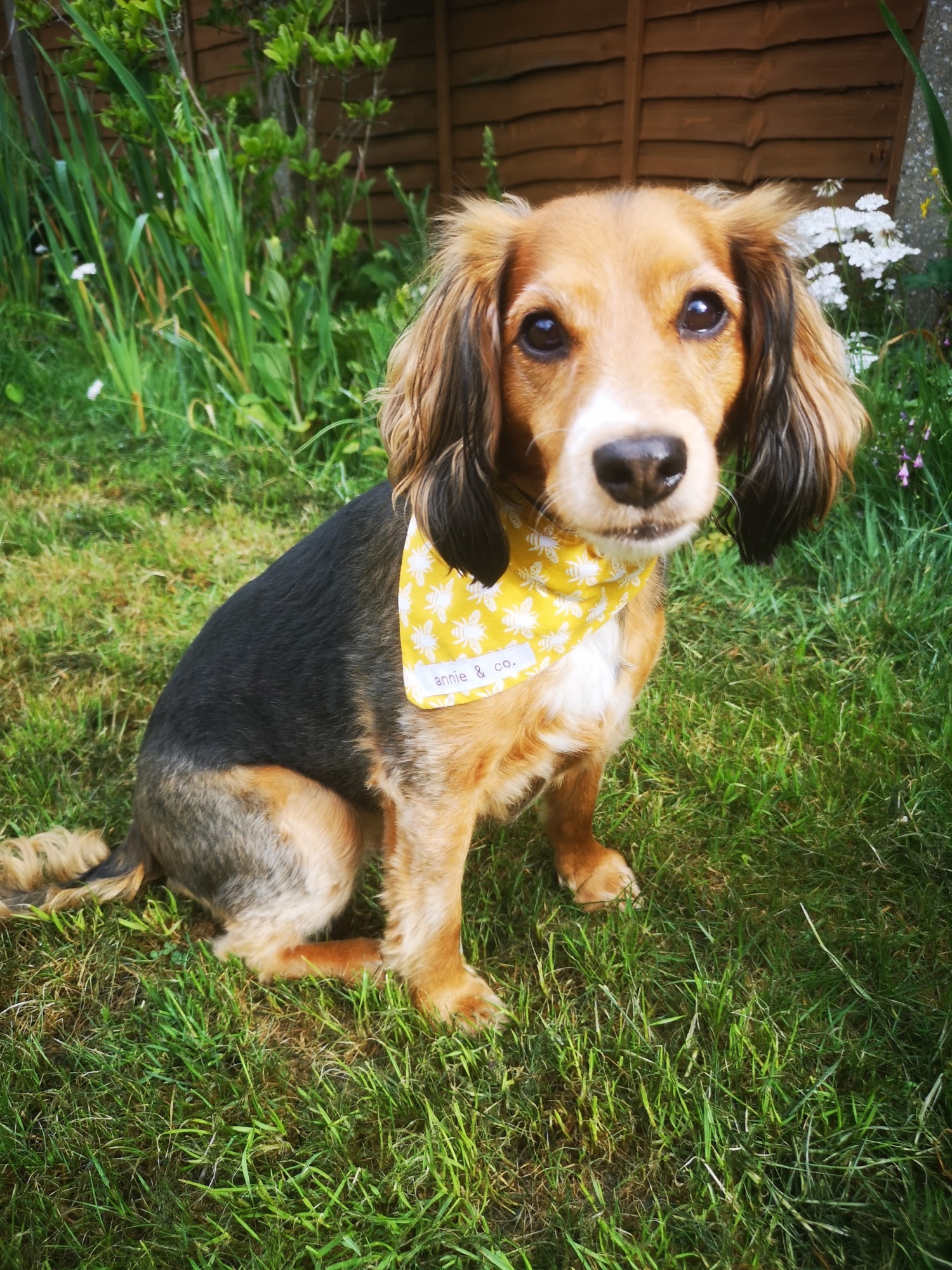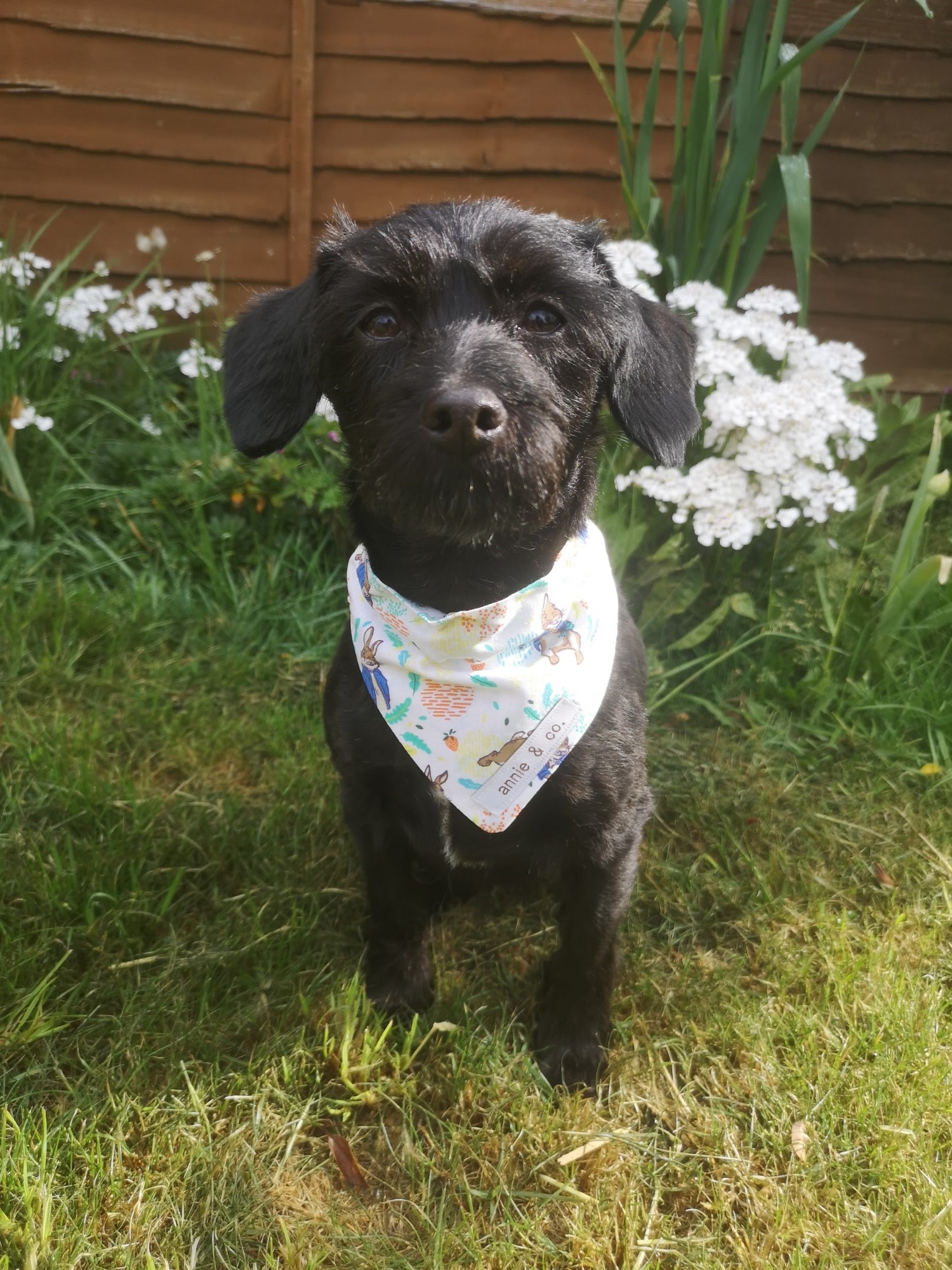 ---
Update - Monday 1 June 2020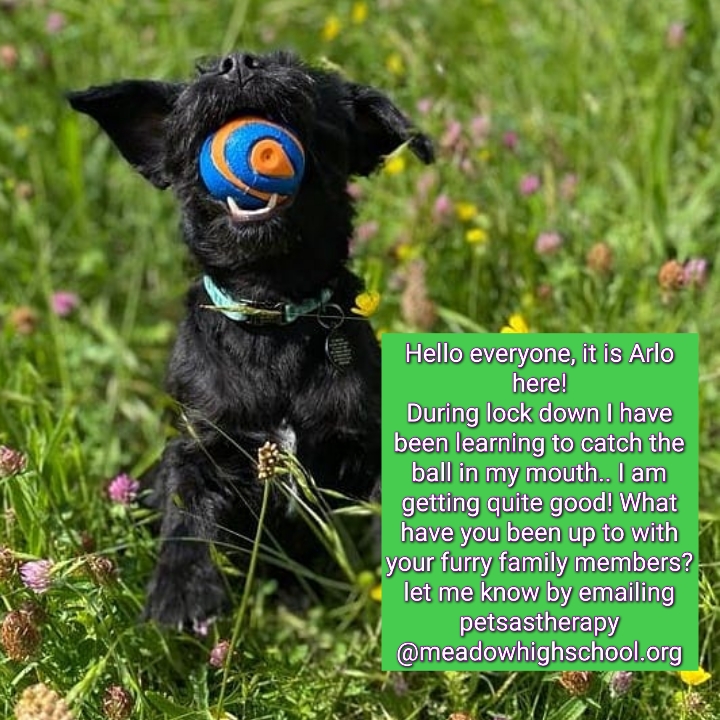 Hello everyone, it is Arlo here ! During lockdown I have been learning to catch the ball in my mouth,. I am getting quite good! What have you been up to with your furry family members? Let me know by emailing petsastherapy@meadowhighschool.org.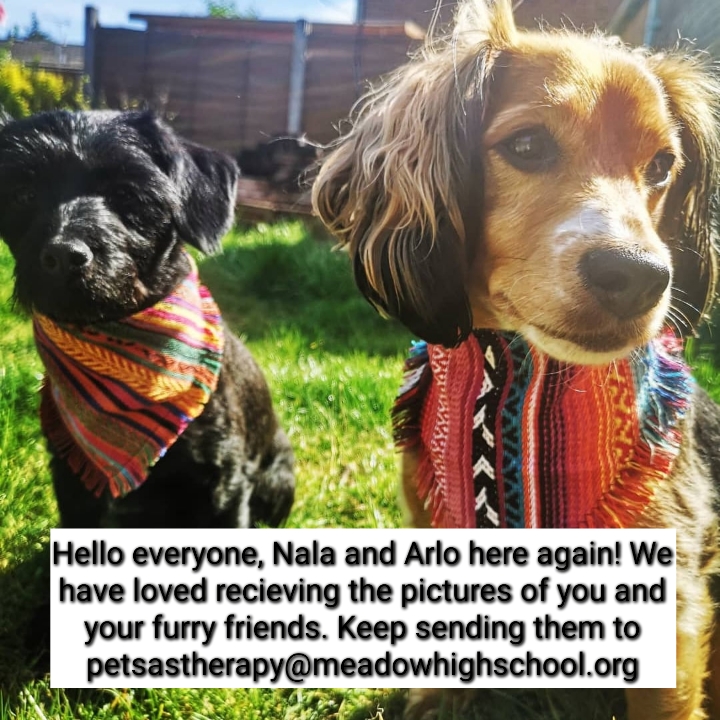 Hello everyone, Nala and Arlo here again ! We have loved receiving the pictures of you and your furry friends. Keep sending them to petsastherapy@meadowhighschool.org