Panathlon
Panathlon Challenge Friday 20th January 2017.
The Panathlon Challenge is a national charity which provides sporting for over 10,000 disabled young people each year. This year Meadow High School's very own 7EB represented the borough of Hillingdon along with 3 other schools to compete in Boccia, table cricket, new age kurling, polybat, javalin, shot put, long jump and athletic races. The students did an amazing job competing in their events and showed great character, ability and sportsmanship.
We came away with 1 gold, 12 silvers and 1 bronze and an overall win! Our next round is the Champions Competition on the 17th March @ St Mary's University College. Wish us luck!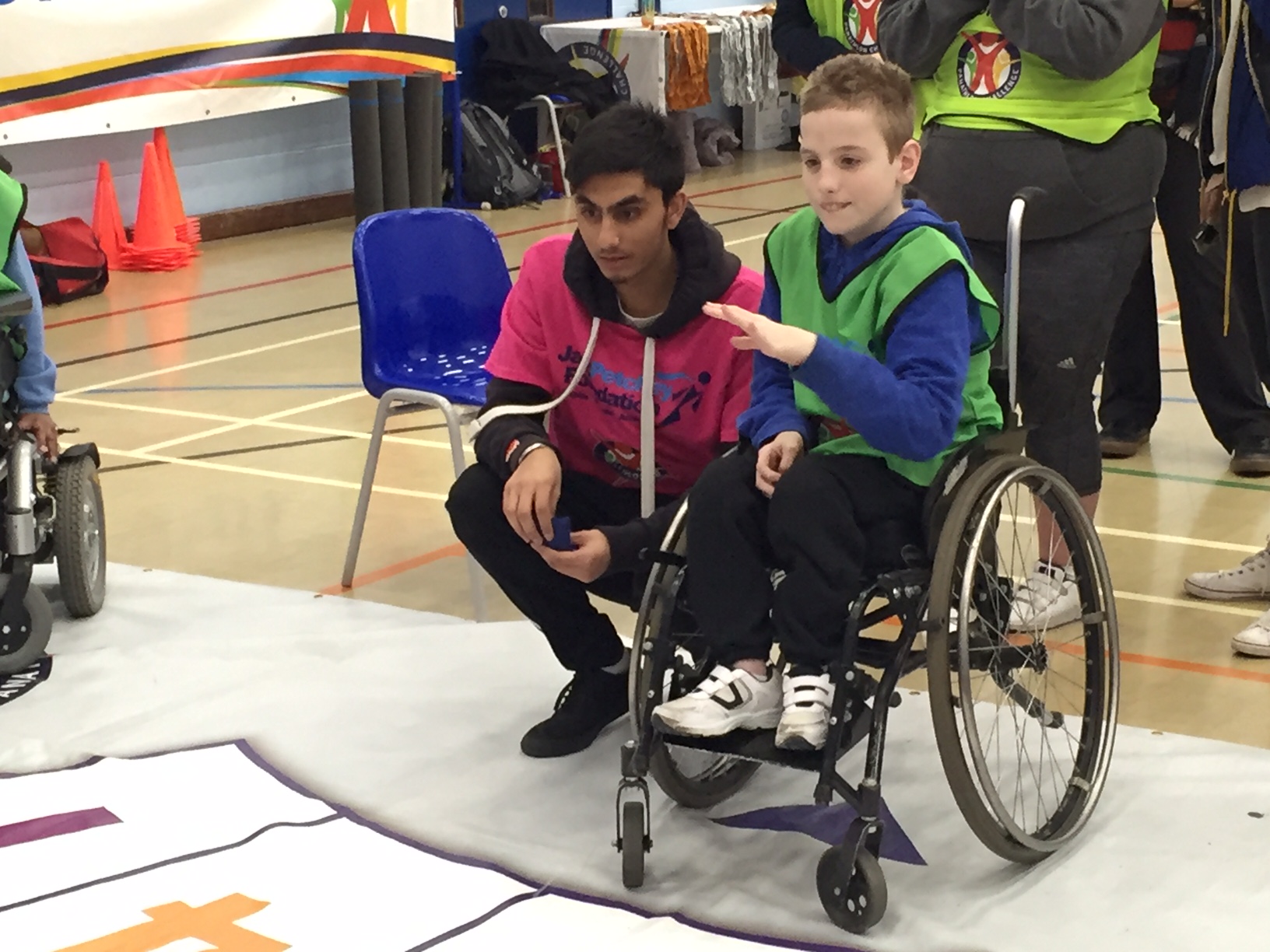 Leah Crane's Panathlon Challenge.
We arrived at 10.45am along with lots of other schools. We joined the Hillingdon team with three other schools. Meadow took part in table cricket and came 2nd to Ealing. Everyone who took part got a silver medal. Poppy, Oscar and me took part in the races and Hillingdon came second in that too. Lucas did long jump and got first place gold and did javalin and got bronze! We were very proud of him. Poppy and Charlie did shotput and got silver.
We did really well and Miss B, Mr Rogers