PURPLE RWI Story and Activities - Ken's Cap
RWI – Purple Story and activities.
Ken's Cap.
1. Watch the video and follow along, saying the speed sounds set 1:
https://www.youtube.com/watch?v=TdpzE9wryzg
2. Read the green words using finger spelling:
is in full mud has got truck back lost cap
hut left pit
3. Read the red words – Remember, these cannot be sounded out and must be learned on sight.
the I said you of
4. Read the story:
Introduction:
Dan and Ken are builders. Ken is wearing his favourite baseball cap. But he takes it off for a while because he gets so hot working. Unfortunately, it is the very last time he sees it.
What do you think happens to his baseball cap?
Story: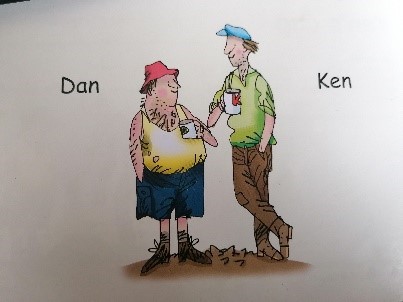 Dan is in his tip-up truck. The tip-up truck is full of mud.
Dan has got to tip the mud in this pit.
Dan tips up the back of the truck.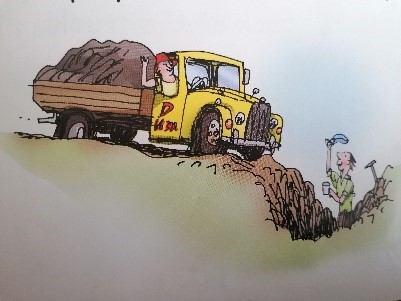 Slop slop
Yes! The mud is in the pit.
But Ken has lost his cap.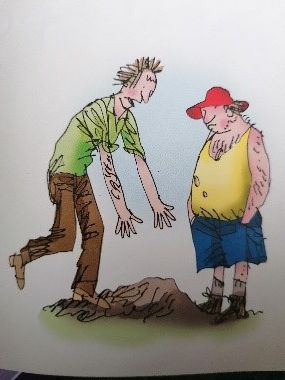 "Is it in the hut?"
"No."
"Is it in the truck?
"No."
"It is in the pit! I left my cap in that pit!"
5. Questions to talk about.
Discuss these questions with a partner. You can write the answers down if you wish.
Where is Dan sitting?
What is in the tip-up truck?
What is Dan going to do with the mud?
What has Ken lost?
Which two places does he look?
Where is the cap?
How do you think Ken feels?
Extension task:
During your time at home over the last few months have you or a family member lost anything? How did you find it and where was it in the end?