Ofsted & Parent View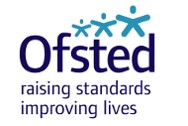 Ofsted Inspection Reports are available on the Ofsted website, or can be downloaded below. The last full Ofsted Inspection of Meadow High School took place in May 2018. Scroll down to the bottom of this page to read or download our Ofsted Reports.
School is a safe, stimulating and enjoyable place to be.
Ofsted 2018
'it's a friendly place; we all get on together and are nice to one another'.
Ofsted 2018
Pupils enjoy school so much that all of them progress from Year 11 into the sixth form.
Ofsted 2018
Behaviour in and out of lessons is very good.
Ofsted 2018
Excellent relations between teachers and pupils, and regular one-to-one, tailored support from teaching assistants underpin pupils' good learning and progress.
Ofsted 2018
Staff are experts in managing pupils who regularly display challenging behaviour.
Ofsted 2018
A broad and balanced curriculum, enriched by a wide range of clubs, activities and trips, enables pupils to progress well and thoroughly enjoy school life. Learning is matched effectively to the different, complex needs of pupils.
Ofsted 2018
"The promotion of equality of opportunity for all pupils is at the heart of everything the school does and there is no discrimination."

Ofsted 2013
"Meadow High School provides a good education for its students. The care, guidance and support which all staff provide are outstanding, ensuring that students gain the personal and social skills which prepare them extremely well for their future lives."

Ofsted 2010
"Each student's portfolio of certificates bears testament to how the school successfully builds on the good self-esteem and confidence through valuing their achievements. Pupils eat healthy school lunches and know about healthy living. Relationships are strong; pupils behave well and are kind and respectful to each other."

Ofsted 2008
---
PARENT VIEW
This link takes you to Parent View, a chance to tell Ofsted how you feel about your school, view what other parents think, and compare other schools.
Click here to see results on Parent View for
Meadow High School.