Music Mark School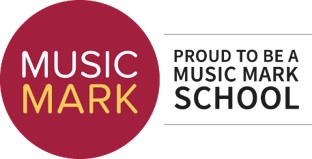 What is Music Mark?
We are a membership organisation, subject association, and charity. We advocate for excellent music education for all children and young people. As you can see on our About Us page, our membership is made up of Music Hubs and Services, schools, individuals, and organisations across the music education sector. Welcome to Music Mark!
What is a Music Mark School and why has my school received this nomination?
The Music Mark School nomination system allows music hubs and services across the UK to nominate schools who they believe have shown a commitment to providing high-quality music education. This could mean beginning to incorporate more music into the curriculum, starting an extra-curricular music group, or having a highly active music department; a nomination simply means that your local music service has recognised your school's commitment to music and wants to celebrate it.
For more information visit the Music Mark website: