Local Links, Support and Organisations
Metropolitan Police

999 - To report a crime that is happening
101 - For non urgent police matters
London Borough of Hillingdon

Useful numbers
London Borough of Hillingdon Civic Centre (Reception): 01895 250001
Schools Admissions: 01895 556644
Schools Transport: 01895 250008
Families Information Service: 01895 556489
Hillingdon Social Care Direct (Adults and Children): 01895 556633
Advice & Guidance (Young People): 01895 257855
Truancy Hotline: 01895 250858
Library Information Desk: 01895 250600
Hayes One Stop Shop: 01895 556004
(information and advice on all Council services)
OTHER ORGANSATIONS WITHIN HILLINGDON OR THE LONDON AREA (ALPHABETICAL)
Centre for ADHD and Autism Support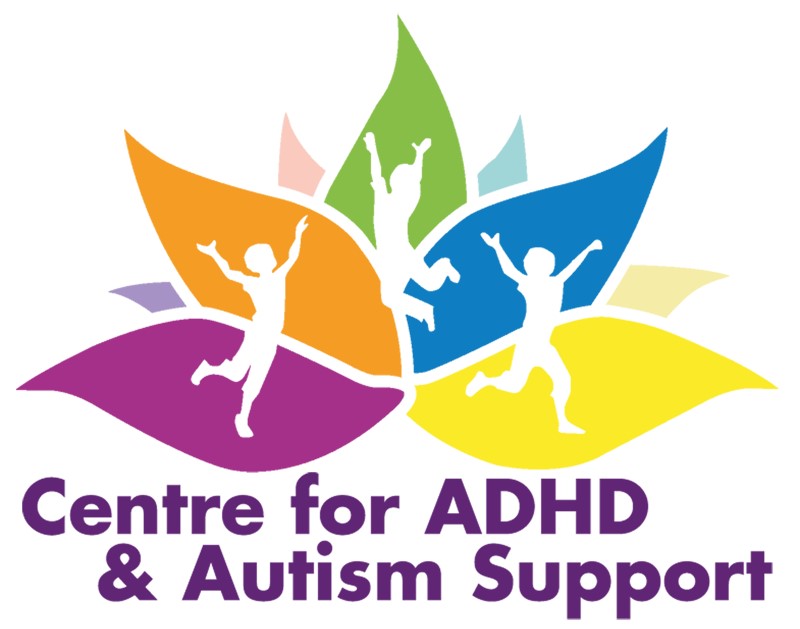 Tel: 0208 429 1552
Support for ADHD and Autistic Spectrum Disorders.
Group in the Eastcote/Pinner area.

Domestic Abuse

Click here for information and links to support Hillingdon.
Connect to Support
"Connecting you to Care and Support in Hillingdon"
(Read about how one of our pupils made the news recently, She and her mum talk about using Connect to Support in an article in Hillingdon First. Read the article here.)
Fountains Mill Young Person's Clinic (known as KISS)
KISS - KEEP IT SAFE AND SORTED
https://www.hillingdon.gov.uk/article/30031/KISS
KISS (Keep It Safe 'n' Sorted) is a confidential sexual health drop-in service for 13-19 year olds in Hillingdon. We provide a safe setting for young people to talk with a trained worker about: -relationships -peer pressure -safer sex and contraception -sexually transmitted infections -drug and alcohol problems We also offer: -pregnancy testing -Chlamydia testing.
KISS can also help if you have a drug issue to sort.
Telephone: 01895 250721.
Fountains Mill Young Peoples Centre (Uxbridge)
FMYPC is based in Uxbridge High Street and offers you a place to meet friends, chill out and try new skills.
The centre has a real focus on music and performance and has regular band nights for up and coming performers. Music production, street dance, cooking, sports, arts and crafts, fashion design are all on offer, as well as information and advice on a range of subjects.
All of the programmes are agreed with the young people who attend, so you get to have your say on what goes on in the centre, and there are trained youth workers who support every session.
We run age-specific sessions for young people, youth forums, project nights and regular performance events.
https://www.hillingdon.gov.uk/article/30095/Fountains-Mill-Young-Peoples-Centre
Hedgewood School
"We are a primary special school currently maintained by the London Borough of Hillingdon. Our school caters for primary age pupils most of whom have Autism. We currently have 148 pupils on roll. All of our pupils either have an Education, Health and Care Plan (EHCP) or a Statement of Special Educational Needs."
Telephone: 0208 8456756
Hillingdon Dads
Telephone: 07889 651016
Email: hillingdondads:gmail.com
website: http://hillingdondads.org.uk/
Find more information on Twitter
Dash (Disablement Association of Hillingdon)
DASH (Disablement Association of Hillingdon)
Tel: 0208 848 8319
In November 2015, two Independent Supporters from DASH (Disablement Association of Hillingdon) came to Meadow to give a talk to parents about the transfer of pupils' Statement of Educational Needs to Education Health Care Plans (EHCP). Not only did they talk us through the process, they offered a free support service to parents to help guide and support them with all aspects of the transfer.
To help families who were not able to attend this talk we have uploaded all the information from the session below.
At Meadow the schedule of Transfer Reviews for this year (2015-2016) involves pupils from Years 9 and 14 and leavers from years 11,12 and 13. The intention of the Local Authority is that all pupils will have their Statements transferred by 2018 which probably means that next year's Transfer Reviews will also be for pupils in Years 9, 14 and any leavers.
The main difference between the old and new systems (in simplistic terms) is that a Statement is a snap shot of your child with some guidance on how to support them. An EHCP includes this information but then looks to the future. What does this child want for themselves? What do the family hope for their child? How can these things be achieved? What needs to be put in place to make these goals achievable?
There is also a copy of the DASH flyer opposite for further information of the services and support offered by this organisation. The DASH Activity List below gives examples of the weekly activities offered by DASH throughout the Borough.
If you need any support with this process please contact DASH.
Mrs J Rigby - Deputy Head
Meadow High School
Dash 2016 - Independent Support Service - Support with EHC Assessment
Dyspraxia Foundation (Hillingdon)
The local Dyxpraxia group hold informal coffee mornings at Meadow High School. See our Calendar for dates and times.
Dyspraxia is a developmental co-ordination disorder. Check out their website for more information www.http://dyspraxiafoundation.org.uk/
Hillingdon Carers
Tel: 01895 811206
http://www.hillingdoncarers.org.uk
"Our vision is for a single, integrated, borough-wide service that provides high quality, specialist and consistent support to carers or all ages through the newly-formed Hillingdon Carers Partnership (HCP)."
Hillingdon Carers are a great local organisation. Visit their website for loads of advice and links to other helpful charities and organisations.
Hillingdon Family Information Directory
Hillingdon Local Offer

The purpose of the local offer is to enable parents and young people to see more clearly what services are available in their area and how to access them. Knowing what is available and how it is accessed gives more choice and control over what support is right for your child. Parents need to know how to access provision: whether through a statement (or an Education, Health and Care Plan) or not.
The offer includes provision from birth to 25, across education, health and social care and has been developed in conjunction with children and young people, parents and carers, and local services, including schools, colleges, health and social care agencies.
http://directory.hillingdon.gov.uk/kb5/hillingdon/fsd/localoffer.page
Hillingdon Parent Carers Forum (HPCF)
Several of our parents are members of the Hillingdon Parent Carers Forum steering group. One parent who has recently become a member has said "Up until the begining of this year, I did not really know anything about them (HPCF), what they did or how they could help. As a parent/carer I have always been the person who says "I don't need any help" when in fact I did not know where or how to go about finding out information or to obtain help, no matter how small, it is something that I would not ask for. Now, however, I have realised that as parent/carers we all need help from time to time and the HPCF website could offer this: http://hillingdonparentscarersforum.org.uk and I am sure that this would be something that would benefit a lot of other parents."
HACS (Hillingdon Autistic Care & Support)
Telephone: 0208 606 6780
A local organisation giving support and advice to those affected by Autism.
Autism Awareness
Recreation
Family Support
Training
Rural Tea Rooms
Our pupils go to one of their after school youth clubs.
Click here to visit their website.
Ruislip Young People's Centre
Ruislip Young People's Centre (RYPC) is a facility, designed specifically for young people.
The venue has a spacious sports hall and internet café.
We run sessions for 10 to 19 year olds (up to 25 with additional needs), a youth forum, Duke of Edinburgh's Award, project nights and regular performance events.
https://www.hillingdon.gov.uk/article/30099/Ruislip-Young-Peoples-Centre
Sweet Tree Farming For All - Mill Hill, London

Run by Sweet Tree Farming For All a not-for-profit community interest company the 14 acre farm provides theraputic activities that make a real difference to people who have learning disabilities, acquired brain injuries, autism, mental health needs or dementia as well as to their families. Our motto is "Cultivating Confidence" says Founder and Director Jude Allen.
Read more below or visit their website www.sweettreefarmingforall.org.uk
The Eden Academy

http://www.theedenacademy.co.uk/
"At the Eden Academy we specialise in meeting the educational needs of children and young people with a range of learning difficulties including those who may have autism and physical or sensory needs.
We are a family of schools who are working together under one Academy Trust, led by our Board of Trustees, to blend the best educational and therapeutic practice. Our team approach ensures we work closely with families and carers to identify and meet all the needs of our young people."
The Eden Academy have several special schools within Hillingdon:
Grangewood (Eastcote)
Pentland Field (Ickenham)
Moorcroft (Hillingdon)
RNIB Sunshine House (Northwood)
West Drayton Young People's Centre

West Drayton Young People's Centre (WDYPC) is bursting with facilities and activities designed exclusively for young people.
It's kitted with an amazing dance studio and music production facilities, as well as a great outdoor football and basketball court.
We run sessions for 10 to 19 year olds (up to 25 with additional needs), youth forum, project nights and regular performance events.
http://www.hillingdon.gov.uk/article/30101/West-Drayton-young-peoples-centre
Young.Hillingdon
Want to make the most of your free time? Find out about activities, facilities and other exciting services available to help make a great day out.
Young Hillingdon also has an information directory for all sorts of issues - for example, alcohol, counselling, eating disorders, smoking, healthy eating, bereavement, emotional heath and much much more.
USEFUL ORGANISATIONS JUST OUTSIDE HILLINGDON
The Poppy Pod

Day and Evening opportunities for adults with Learning Disabilities in Denham. All Local Authorities accepted. This is a local private business.
Adult Day Centre
After College/School Club
Friday Fun Day !
Hestia Parallel Support

"We are a London charity, working together with adults and children in crisis to change their lives at the times when they most need support.
We are the largest provider of domestic abuse refuges in London and have the largest team of specialists working to combat Human Trafficking across the Capital and the South East. Across our broad range of services, we also help people find a permanent home, manage their finances, take care of their health, and access work, training or education, as well as providing emotional and practical support to help people succeed in their daily lives. If we can find a way to help."