Home to School Transport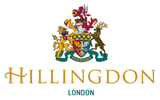 Some children who have SEND needs may be entitled to free home to school transport assistance.
To receive assistance you need to complete a transport application form and meet the travel assistance criteria.
For more information about Schools Transport, eligibility criteria, and the online application form please click on the following link:
https://hillingdon.gov.uk/travelassistance
---
Please note that Meadow High School does not directly deal with Home-School Transport or Applications for School Transport. However, the Welfare Team may be able to offer some guidance.
The telephone number for School Transport is 01895 250008.