Art
In Art we offer a range of exciting opportunities to develop a wide variety of skills such as: Drawing, Painting, Sculpture, Ceramics, Printmaking, Graffiti Art, Mural Art, Graphic Design, Set Design and Prop Making.
Schemes of work are written with the range of pupils' developmental skills in mind and they focus on a variety of artistic needs, these include: Sensory & Therapeutic Art, Experimental & Creative Art, Critical Knowledge & Understanding, Historical Art, Recording Research Skills, PSHCE, Contemporary Art & Contemporary Practice, Cross Curricular links including computing, literacy and numeracy as well as thematic links to other subjects.
In Key Stage 3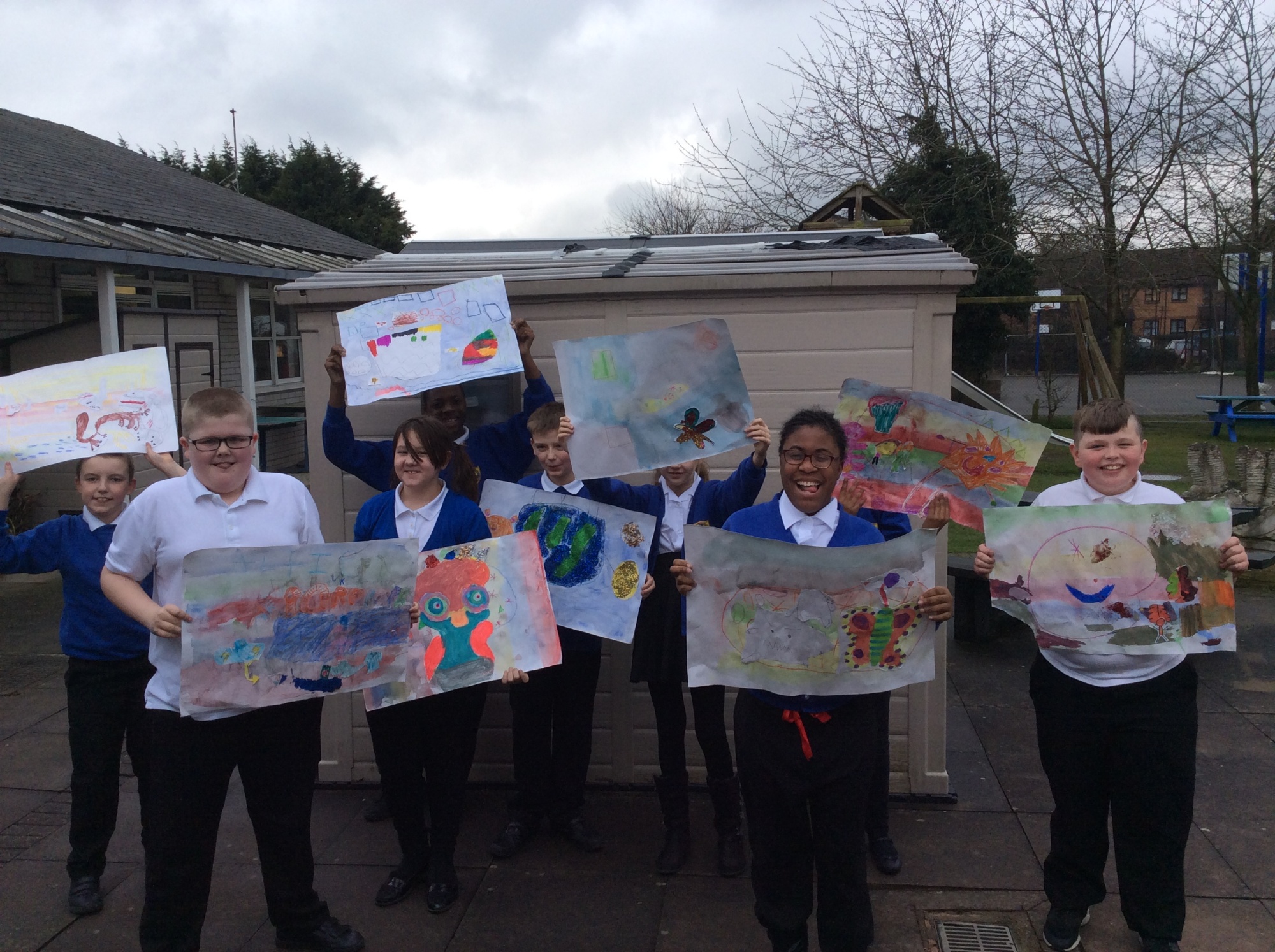 Programmes have been designed in order to develop greater depth of understanding in traditional and vocational areas of study.
In year 7 Pupils study 'Getting to Know each other' Where they learn to express themselves and talk about their identity through doodle art and sketching, they then move onto 'The Natural World' project where they learn about nature and develop printmaking skills and 3D masks inspired by nature. In year 8 pupils develop their ability to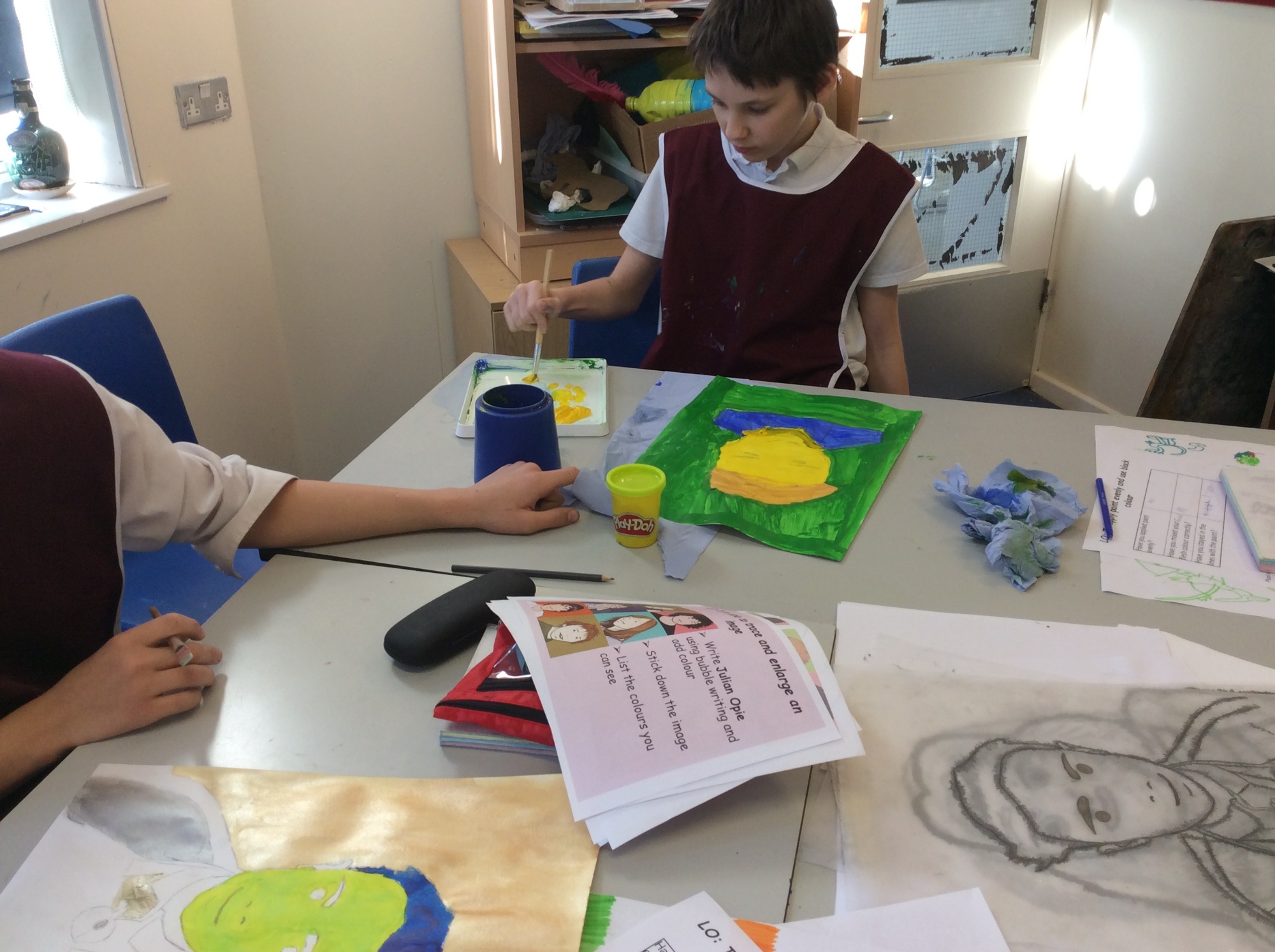 recognise shapes and express themselves through colour in the the 'Shapes and Architecture project, this follows onto learning about Superhero Design, Sculpture and the figure. In year 9 Pupils develop their understanding of Characterization, Animation, Landscape and Stylized Illustration in the 'Figures and Landscapes'' Project. They then go on to develop their ability to layer images, printmake and spray paint in the 'Graffiti Art' project.
Thematic Art is run over a 3 year rotation cycle taught by an arts specialist. The SOW are thematic and linked to topics taught within their other Arts subjects and also relate to vocabulary and topics taught within other subjects. Topics encourage the acquisition of technical skills and theory combined with a therapeutic and social development onus.
In Key Stage 4 & 5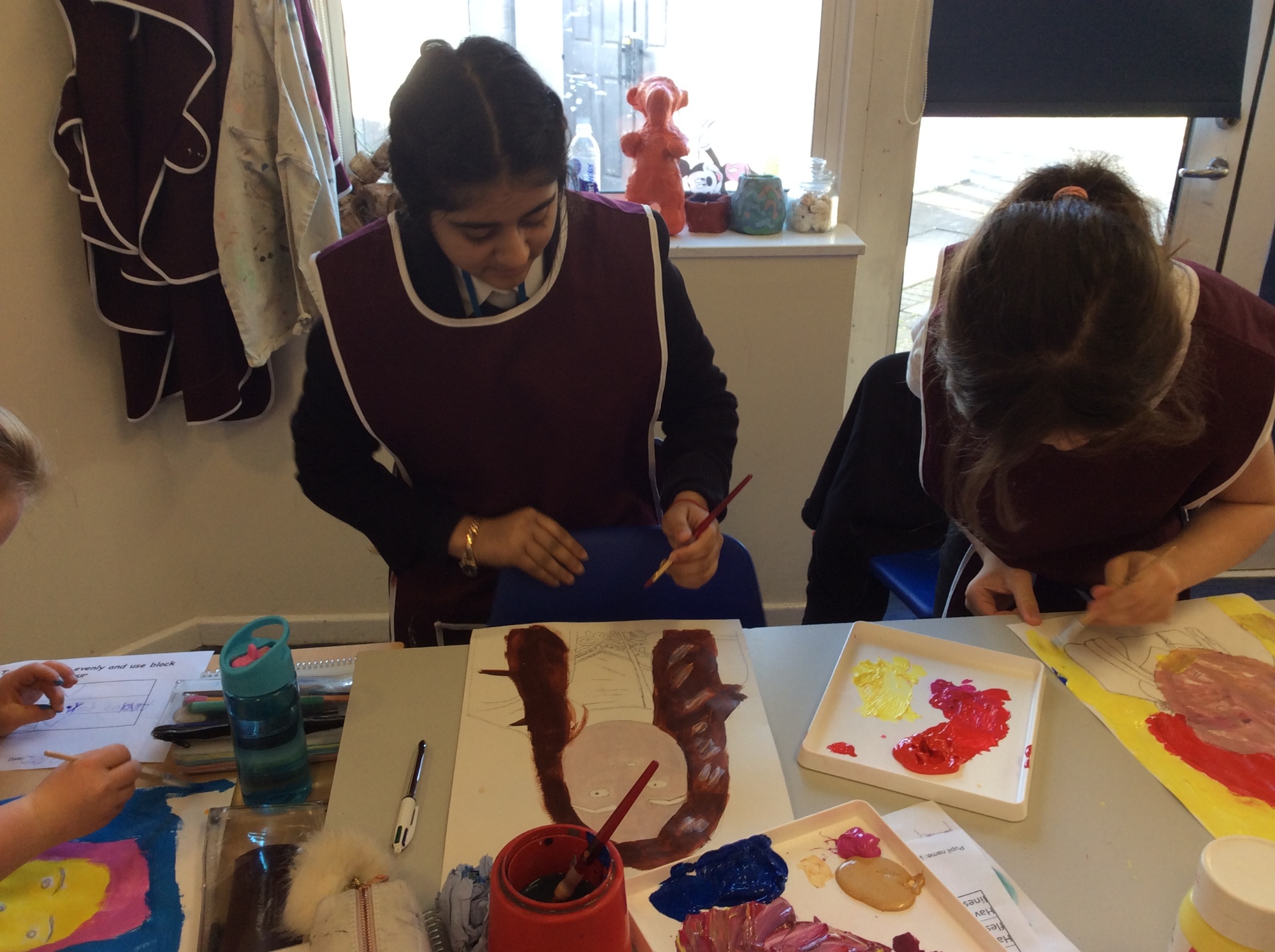 Pupils study WJEC Entry Level 2 and 3 Art, and learn to develop their technical, self expression and experimentation skills . More able students also have the option of progressing to GCSE, AS and A Level.
Entry Level-This broad based practical Art course is designed to improve pupils' confidence in making and working as a team. Students choosing this Art option should have a passion for the Arts and enjoy experimenting with new ideas and learning new techniques. The course extends and broadens the experience of Art gained by students in the Key stage 3 Art and Design. It is a subject that rewards creativity, initiative and independent thought. Students will not only be expected to develop their own art practice but should also be prepared to learn to work with others.
Emphasis is placed on wider thinking related to the environment, recycled art, self expression, team work, healthy living, sensory experiences and the role of craft and performance.
Over the two year cycle the course covers some of the following disciplines:
Set Design

Mural Design

Painting and Drawing

Printmaking

3D making

Ceramics

Photographic Research, Filming and ICT
In Key Stage 4 & 5 dependant on the potential progress of the pupil, pupils' work may be entered for accreditation at Entry Level in retrospect the following year. This is often the case if a child is considering GCSE examination the following year or a higher Entry certificate. The coursework may then be required to be entered for GCSE or a higher Entry level dependant on progress made rather than the accreditation originally studied. This is facilitated through a stretch approach to all learning and SOW which can facilitate both Entry Level and GCSE criteria.
GCSE and A Level
GCSE and A Level art is a real strength in the school and gives more able pupils the freedom to develop complete ownership of their learning and independence. Pupils are encouraged to select their own subjects matter and learn a wide range of art skills, experiment with a variety of media and learn to critically analyse their work and the work of other artists within a historical context. Pupils should select this course if they are considering a career involving the arts or have a real passion for following personal projects.
GIfted and Talented Studio Time
Some of the more able GCSE and A Level Art students receive an extra 1.5 hours of studio time a week. These sessions follow a less structured pattern then their usual designated lessons and are built into their timetable to encourage the development of independent learning. The majority of each sessions is pupil lead as they make the decisions on how they wish to develop their personal projects further. It also allows for opportunities to support home learning written work and make sure all pupils are meeting their exam criteria. When possible outside artists are invited to work with these groups.