Letter from Headteacher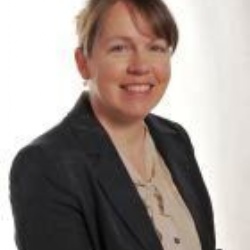 20 April 2018
Dear Parents & Carers
Welcome back to the Summer Term after what I hope was a pleasant Easter break.
With temperatures rising we are encouraging pupils to carry a water bottle at all times to have frequent drinks. Form Tutors will be covering sun safety messages with their classes this term and it would be really helpful if you could reinforce this at home. Suncream - hat- shade - water!
Many of our older pupils have started sitting externally accredited examinations. After the hard work and effort they have put in, I wish them and all pupils completing internally moderated exams, the very best.
We currently have some teacher vacancies for which we are advertising on the Schools HR Cooperative website. Should you know any SEN trained or experienced teachers please direct them to the website for more details https://www.schoolshrcooperative.co.uk/jobs.
I was looking through our school website over the Easter break and I am very proud of it. I think it is a great snapshot of the fantastic work that goes on here. Central to this work is our Vision and Aims and I thought it was a good opportunity to share them with you again.
Our School will provide a happy, safe and stimulating learning environment, where everyone will be inspired and supported to do their personal best.
Our Aim is that all children and young people at Meadow High School are entitled to an
appropriate education, one that meets their needs, promotes high standards and the fulfilment of potential.
We promise to:
have high aspirations and expectations for all our pupils
ensure that individuals achieve their personal best
encourage independence, life skills, self-confidence and positive self esteem
help our pupils to become confident individuals living fulfilling lives
support our pupils to make a successful transition into adulthood, be this employment, further education or training
have an inclusive community, which values truth, diversity and mutual respect
have effective communication with all parents/carers and other partners
recognise, celebrate and record the achievements of all

I hope you feel we are meeting this Vision, Aim and our promises to you. If you do it would be very helpful to me if you could take a moment to comment on this on the Ofsted Parent View website https://parentview.ofsted.gov.uk
If you have areas that you would like to discuss please look out for the open forum that is being held later this half term.
Please may I take this opportunity to thank our pupils, families, staff and professionals for your commitment and support to our school community and here's to a great term!
Mrs Rigby—Headteacher