Coming Up.... World Autism Awareness Week - 26 March -2 April 2018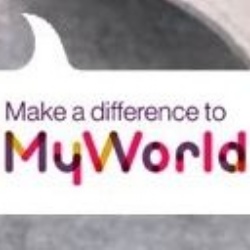 World Autism Awareness Week takes place 26th March – 2nd April 2018
In the run up to Easter, Meadow High School will be supporting 'World Autism Week' across the school by delivering lessons and assemblies to raise awareness of autism.
Please click/follow the link below:
https://www.youtube.com/watch?v=Lr4_dOorquQ
Can you make it to the end?
---
Forthcoming Events
TICKETS are NOW AVAILABLE FOR THE AUTISM SHOW 2018!
15-16 June 2018 ExCeL, London
This national event for autism, offers more information, help and advice on autism (including Asperger syndrome) than can be found anywhere else in the UK. Book your tickets in advance and save 20%! https://www.eventdata.co.uk/Forms/Default.aspx?FormRef=AuL68Consumer
---
Meadow High School ASD Coffee Mornings
Why not pop along to one of our ASD coffee mornings which are held on the 2nd Friday of every month at school from 10.15 am – 11.15 am.
Dates for the remainder of this school year are:
Friday 11th May, 2018
Friday 8th June, 2018`
Friday 13th July, 2018
If you would like further details of the support group or if you require any information or guidance on any aspect of ASD please contact Mrs.T.Watson twatson@meadowhighschool.org
---
There is a lot of information about Autism on this website.
Please visit our page Parents/Useful Information/Autism
There is information about Autism Spectrum Disorders, the Meadow High School ASD Coffee Mornings, Lists of organisations involved with Autism Spectrum Disorders, pages on Family Life, Community, Resources, and Recommendations. The section is regularly updated and added to by Mrs Watson, Lead Teacher for Autism. We hope you find these pages useful and informative.
---
You may have seen on the television recently, the presenter Chris Packham speaking about his own experiences with Autism Spectrum Disorder. Here is a poster we are displaying around school which gives some interesting facts about Autism Spectrum Disorder.