Coming soon.....World Book Day and Activities Week - 26 February - 2 March - Theme: Teamwork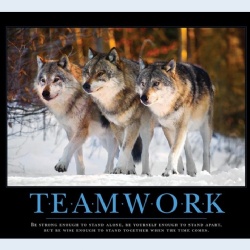 Dear Parents/Guardians
Re: World Book Day Week of Activities: Mon. 26th February – Fri. 2nd March 2018
English & P.E. Faculty Theme – 'Teamwork'
World Book Day is approaching and, as always, we are looking to use this as an opportunity to promote core literacy skills and build links with the world around.
This year the theme is 'Teamwork'. We will be thinking about famous teams and duos and why they are successful. We will have a range of activities running throughout the week to build literacy and teamwork skills and we hope that the students will have a great deal of fun. All activities are free. There will be double merits awarded for home reading and extra merits given when staff see good 'team play' in lessons and around school. All merits earned during that week will be added up to see which house team can earn the most!
There will be a non-school uniform day on Friday 2nd March where students can come to school dressed to match the theme. This could be a member of a famous team/group or one of a famous duo eg superhero, footballer, singer, presenter, comedian, character from a book, film or television programme (see over for some ideas).
NB. We are aware that World Book Day is the day before, however, we have the non-uniform day on FRIDAY as part of the final day of celebrations as this works best for our students.
Your child will be coming home with a World Book Day token, please help them to use this if you can. If you are not sure how it can be used, please use this link http://www.worldbookday.com/ or phone and have a chat with our librarian, Chris Wilkes, she will be happy to help.
Thank you in advance for your kind support.
Yours faithfully
Mrs. Sugden, Miss Sojka & Miss Markham Mr. Vincent
English, Reading Intervention & EAL Faculty P.E. Faculty
Below is a Powerpoint series showing the activities and plans for the week, which you may like to go through with your child.