School Meals / Pupil Premium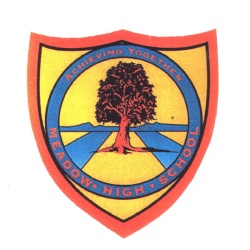 Did you know……………just registering your child for Free School Meals / Pupil Premium means that the school is given extra money?
Register now to make sure we don't miss out
The cost of school dinners is £2.20 per day (£11 per week). All school dinners must be paid for in advance, either daily or weekly – dinners cannot be provided to pupils if they have not paid, unless they are entitled to free school meals. Please send you child's dinner money into school in a sealed envelope clearly marked with your child's name, class and the amount of money enclosed.
Applying for Free School Meals
How does it work?
First, check if you qualify – it is not just if you are unemployed, so please look at the list below.
Registering is really quick and easy – if you think you qualify, the school can check online for you. Please complete the attached form and return to reception.
The school will be notified directly with any confirmed decisions and will contact you to confirm if your application is successful or not.
It is the parents/carers responsibility to inform the school should your circumstances change. Any meals taken whilst you are not eligible will be charged at £2.20 per meal taken.
Do you qualify?
Universal Credit
Income support
Income-based Jobseeker's Allowance
Income-related Employment and Support Allowance
Support under Part VI of the Immigration and Asylum Act 1999
The Guarantee element of State Pension Credit
Child Tax Credit, provided they are not entitled to Working Tax Credit and have an annual incomeof £16,190, or less, as assessed by HM Revenue & Custom
Pupils can also register for Free School Meals if they get any of these benefits themselves. If you want help registering, please contact the school.
Pupil Premium
The Government gives funding to schools to help children from lower income families do their very best. This funding is called "Pupil Premium" and is assessed on whether your child is eligible for free school meals. With this money we can provide extra support and learning for all pupils.
T