Our New Head Teacher is Mrs Rigby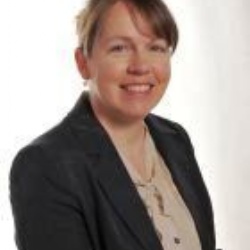 January 2018
Welcome back after your Christmas break. I hope you all had a happy, safe and healthy holiday and are now looking forward to the lighter evenings and the promise of Spring!
As you know, I have now started my Headship at Meadow. Thank you to all of you who sent your good wishes and congratulations, it ​​​was very humbling to have such a lovely response.
Mr Macdonald has kindly agreed to come back for a couple of days each week to 'handover' and mentor me. I am delighted to be working with him and look forward to driving my vision forward and to building on his excellent stewardship of this amazing school.
One of my first jobs as a new Head is to recruit my replacement, and this is happening this half term. I am also working with the Procurement Team from the local authority to re-tender our MDT contract (a process that happens every three years to ensure value for money). I will also be submitting a bid for additional capital funding to try to secure money to build a further block to replace the remaining temporary classrooms that are not part of our new build.
As we are currently in an Ofsted 'window' I am looking to maintain and develop our educational provision to secure the outcome the school deserves. This is an appropriate point for me to
mention the Ofsted Parent View https://parentview.ofsted.gov.uk where you can comment on the school. (Link also on front of school website). I hope that if you are happy with the provision for our pupils you might take a moment to comment on this as this is very helpful to Ofsted in forming their initial view of the school.
Finally, I would like to give you advanced warning of a joint 'Positive and Possible' day that I will be hosting for pupils, families and staff on the first training day in September 2018. I believe that this will be Monday 3rd September but will confirm this date with you as soon as possible. You will be invited to share any ideas you have that would be positive for you as an individual, for a group or for the school as a whole. From this event we will gather information for our development plan and ensure that as a community, we are working together to achieve the very best for our young people.
Mrs Rigby
Head Teacher
Meadow High School