Fundraising Activities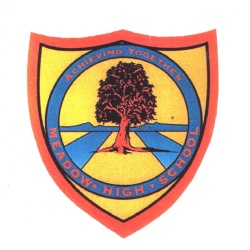 There have been a number of fundraising activities going on school recently
Soup Kitchen in Aid of Crisis
Mrs Fabisch and the Sixth Form have been running a soup kitchen all week (11-15 December). Delicious home made tomato soup and a roll available for £1.00 at break time. Funds raised from the Soup Kitchen will be going to Crisis, a charity who work with homeless people. It costs £26.08 to reserve one place in a Crisis At Christmas shelter. Several parents and staff have made personal donations to this cause, and we are on target to make over £250.00 from the soup kitchen and donations.
Wear A Christmas Jumper Day in Aid of Crisis
On Friday 15 December, we have a "Wear A Christmas Jumper Day". For a donation of £1.00 pupils and staff can wear any Christmas Jumper (or seasonal jumper) of their choice. Again, any money raised will be going to Crisis.
T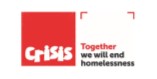 o learn more about the work Crisis do with homeless people and the Crisis at Christmas appeal, please visit their website https://www.crisis.org.uk
All together, with the Christmas Jumper Day and the Soup Kitchen we raised £449.00 for Crisis.
---
Hot Chocolate Sales in Aid of GOSH
Hot chocolate has been on sale in the Sixth Form Common Room, made with yummy cream and marshmallows. Money raised will go towards the Sixth Form Charity which, this year, is Great Ormond Street Hospital (GOSH).
To read more about GOSH please visit their website http://www.gosh.org/
Christmas Wreaths
Miss Lennon and the Horticulture Team have made beautiful Christmas Wreaths out of foliage and produce found in the gardens around the Meadow Gardens. 10% of sales will go to GOSH, the Sixth Form charity. The rest of the money will be used to buy seeds and plants for more produce and flowers next year and ongoing Horticulture projects at Meadow High School.
Celebration of Achievement Evening
We held our Annual Celebration of Achievement Evening on 30 November 2017. We managed to raise nearly £300.00 from the Raffle and various donations. The money will be going to our Sixth Form Charity, GOSH.
WE WOULD LIKE TO THANK THE PARENTS, PUPILS AND STAFF FOR THEIR SUPPORT AND KIND GENEROSITY.