Year 11 Trip to Thorpe Park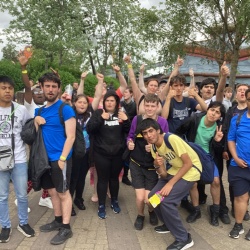 On Monday 3rd July all of Year 11 went on a trip to Thorpe Park.
As we approach the end of Year 11, this trip is to recognise the hard work the Year 11 have done throughout this year. We also hope it will make some happy memories before they prepare to move on to their next chapter.
Here is some feedback from the students :
"It was so nice spending time with my friends, doing something fun"

"It was the ride of the year"

"The rides were so fast"

"We had so much fun"
We all had a fantastic day.
Good luck Year 11's for next year.
Mrs M Newman