EVIDENCE FOR LEARNING FAMILY APP - WHOLE SCHOOL ROLL OUT -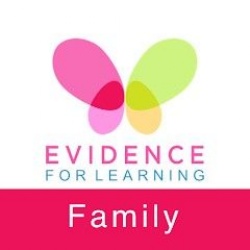 EVIDENCE FOR LEARNING FAMILY APP
- WHOLE SCHOOL ROLL OUT -
July 2023
Dear Parent / Carer
The whole school roll out for The Evidence for Learning Families App is ready to go! It would be fantastic to get as many parents onto the app as possible so you can see your child's termly targets and learning journeys on the app!
For the initial roll out process, there are three options available for you to choose from to get you up and running on the app:
Option 1 - A virtual meeting will be held on Monday 17th July at 6.30pm.
Option 2 - A face to face meeting will be held on Tuesday 18th July at 10am-10.45am at Meadow High School.
Option 3 - A how to step by step booklet will be available for parents to use to log themselves into the App for the first time.
Please could you return the reply slip below to indicate the option that would suit you and return to me by Friday 14th July.
Thank you.
Mr G Millard
EfL Parent/Family Engagement Coordinator
A printed letter with a reply slip has been sent home with pupils this week.