Harwinder Won The Jack Petchey Award For June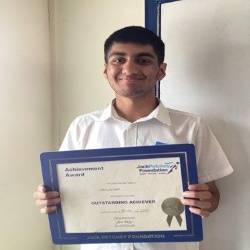 Harwinder always works hard, he is a good role model to others and supports other students around the school. I always hear him giving gentle encouragement to others when they are struggling and this is for a range of students, not just his friends. He really deserves to be recognised for this.
Well Done Harwinder!
Harwinder chose to spend £300 towards a new book shelf and books for the Common room.