Summer Reading Challenge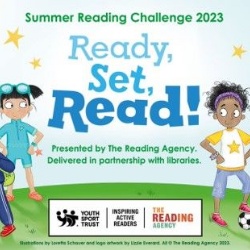 Summer reading challenge
We were delighted to welcome Bernie McAteer from the Hillingdon Library Service to assembly this week to tell us about the Summer Reading Challenge.
This is free and a great way to encourage reading and keep your child occupied over the summer.
If they don't have a library card you can register online or go to your local library.
If you have a Hillingdon First card you can register with this and some official ID like a passport or driving licence and proof of your current address such as a recent household bill.
If you don't have a Hillingdon First card you can still join with your ID and proof of address, and you will be issued with a library card.