Unicef Rights of the Child - Class Charter Competition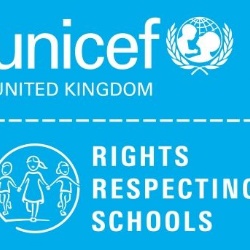 Unicef Rights of the Child -
Class Charter Competition
Form groups have been learning about Unicef's Rights of the Child. As part of that learning, form groups have created class charters detailing the rights that they feel are most important and relevant to themselves. The form groups worked really hard to create their charters and as a class display. On Monday 6 March, one of our School Governors, Pauline Hardy came to school to judge which class charter was most creative, included pupil voice and participation, and demonstrated teamwork. This was a very tricky task as the classes had put a lot of effort into learning about their rights and then creating their displays.
Eventually Pauline was able to narrow down a winner and two runners up. We would like to congratulate the form groups IM & SS as the runners up and the ultimate winner: 10LC
10LC evidenced their creative process through making a newsletter, detailing the things they had done and learned in the process of creating their charter. Their display featured all the students and their chosen article.
Class IM was a runner up as the class made T-shirts with individual rights. This helped the students become very familiar with their rights and supported their success in remembering them. Class SS made a class charter including a high degree of student participation.
A big well done to everyone for a fabulous participation
Ms Ahmed