URGENT - EXCEPTIONALLY HOT WEATHER THIS WEEK - PARENTS PLEASE READ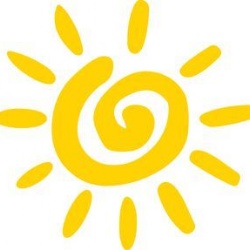 Dear Families
As you know it is due to be exceptionally hot at the beginning of this week on Monday and Tuesday.
To look after pupils we have the following measures in place:
Optional early pick up for pupils. Please email meadow@meadowhighschool.org to arrange this, you will not be able to collect your child without advance notice. It is the parent / carer's responsibility to notify school transport if you have collected your child early. Early pick up will be at 1.40pm.

Optional early departure at 1.40 for independent travellers. Parents / carers, please email meadow@meadowhighschool.org if you give permission for your child to leave at this time. They will not be allowed to leave early without this permission.

Parents / carers may choose to keep pupils home on the 18th and 19th only. If you choose this please ensure you follow the normal absence reporting procedure. If you do not do this, this will be an unauthorised absence.

Pupils are allowed to wear loose, light coloured, cool summer clothing instead of uniform (please ensure this is still appropriate to a school environment eg PE kit, shorts not hot pants, a t-shirt, NO denim, jumpers , hoodies, zoodies or coats). Any pupil inappropriately dressed will either be given clothing to change into or have jumpers, hoodies, coats removed.

Pupils moved from 'hot' rooms to cooler ones with some classes collapsed to facilitate this

Breaktime football and energetic games suspended

Alternative cooler PE activities

Additional gazebos for shade

Indoor break time arrangements for those who require or want them

Hats off inside school but please supply a hat for outside

Drinking water encouraged and unlimited fill ups available

Icy poles supplied twice daily

Cold packs for those with heat induced medical conditions

Change to lunch options

No football club

Please also ensure your child has applied suncream
I hope you feel we have taken all reasonable measures to keep your child safe and comfortable during this extreme weather.
Best wishes for the weekend.
Kind regards,
Jenny Rigby
Head Teacher