SCHOOL UNIFORM ORDERS - ORDER BY 31 JULY FOR DELIVERY BEFORE SEPTEMBER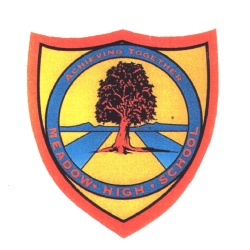 SCHOOL UNIFORM
PLEASE ORDER SCHOOL UNIFORM BEFORE 31 JULY TO RECEIVE DELIVERY BEFORE RETURN TO SCHOOL IN SEPTEMBER.
All school uniform is available to order online via MAPAC.
You can order school uniform via the link on the school website, or here is the link directly to the Mapac Meadow High School page.https://www.mapac.com/education/parents/uniform/meadowhighschoolub83qw
If you need to check the School Uniform requirements visit the Meadow School website Parents / School Uniform.