Thursday 3 February 2022 - Harry Potter Day in School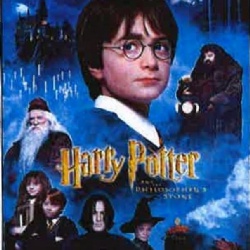 28 January 2022
Dear Parents/Carers,
Meadow High School Celebrates Harry Potter Day!
Thursday 3 rd February 2022
This year is the 25th anniversary of the first publication of the book Harry Potter & the Philosopher's Stone — hard to believe I know! Therefore, to brighten a rather gloomy grey start to the year and link to Harry Potter Night, we thought it would be fun to have a Harry Potter Day.
Students and staff are invited to come to school dressed as their favourite character from the Harry Potter series or wear any Harry Potter or wizard's clothes they have — only toy cats, rats, toads, owls etc. please!
This event is free. We will set up the sorting hat in the hall at lunchtime for students wanting to find out which house they would be in at Hogwarts School.
We hope that Muggles and Wizards will both enjoy the day!
Yours faithfully,
Anne Sugden
(on behalf of all Harry Potter fans - staff and students!)
English & Communication Faculty Leader