Meadow High School Charity Shop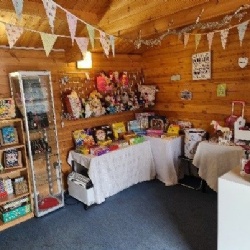 MHS Charity Shop
Dear Parents/Carers,
Meadow High students and staff run a charity shop (exclusively for school students) every Wednesday and Thursday mornings at break time as part of their Vocational pathway (work experience). This offers our students an excellent opportunity to build their confidence, self-esteem and variety of employability skills, such as team work, organising, planning, money management, customer service and so on. The items sold are age appropriate toys and puzzles, home decorations, photo frames, etc. and range from 10p to £2.00. Students are most welcome to bring some money on these days and enjoy the valuable experience of going shopping in-house.
We would also appreciate if parents/carers or family friends wish to make donations (small items only) of any unwanted gifts/items to the charity shop. We DO NOT accept clothes, shoes or teddies due to hygiene reasons. If you would like to make any donations, please email Miss Wilson on swilson@meadowhighschool.org to let her know what items you would like to donate and find out if those items are suitable for selling in our charity shop.
Please DO NOT send or drop any donations to school until it has been agreed by Miss Wilson.
Ms Kabhoo - Lead Job Coach
Please enter some content for your news story here.