Letter from Mrs Rigby - Change of Dates - Move to New Build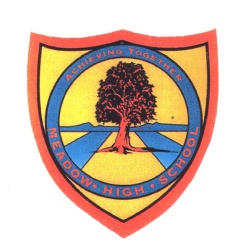 6th October 2021
Dear Families
Re: Move into our new building
I have been informed that there is another delay in moving into our new school. I am so sorry for any inconvenience or disruption this causes you. The recent difficulties in fuel deliveries have severely affected deliveries to construction sites and we have been a victim of this.
The NEW dates are:
NO PUPILS IN Packing day: Friday 12th November
NO PUPILS IN Unpacking day: Monday 15th November
NO PUPILS IN Unpacking day: Tuesday 16th November
NO PUPILS IN Unpacking day: Wednesday 17th November
Pupils will now be expected in on:
Friday 22nd October
Monday 1st November
Tuesday 2nd November
Wednesday 3rd November
If you have already booked holidays on the above dates, please provide your booking information to school or your child's absence will be unauthorised. Only bookings made prior to the 6th of October will be accepted.
Limited places for Key Worker children
If you are a key worker and have no one to supervise your child on these dates, please make your child's form tutor aware so that we can arrange a place for them.
If your child travels to school on LBH transport, and you would still require this, please make the form tutor aware of this as well. Please be aware though, that as we are using a training day to pack on the 12th November there will be no school transport on that day, and you would need to make alternative arrangements to transport your child.
Many thanks in anticipation of your tolerance and understanding with this matter.
Mrs Jenny Rigby
Headteacher
---
A copy of the updated TERM DATES 2021/2022 sheet is attached below.