Work Experience and Employability Sessions 11th May to 17thJune 2021 (Meadow High School and Young People's Academy)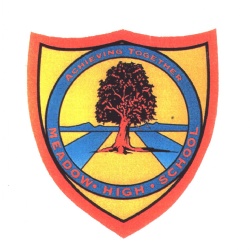 Twelve students from Meadow High School and four students from Young People's Academy successfully completed a 5-week bespoke employability programme obtaining a certificate of completion.
A key aim of the sessions was to increase students' knowledge of a vocational career within the construction industry, raise aspirations of the students, by hearing from the employer in person and learn about the employability skills required for the world of work. Both the pupils and the employer really enjoyed the sessions and we are hoping for more such initiatives in the future!
Student Feedback:
"Now I know roughly what I want to do."
"I liked learning about life after school."
Employer feedback:
I have very much enjoyed working with these students. As a business we want to positively promote our industry, but we also want whatever we do to be impactful and supporting these students to these activities we hope has helped them to start to realise their potential.
The whole case study article can be found attached below.