First News Publication - in every classroom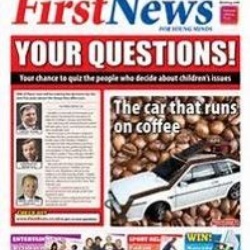 Meadow High School has invested in class subscriptions to First News, which is a newspaper and online publication for young people. We highly recommend pupils reading or looking at newspapers as it helps with literacy skills. Copies of the newspaper are delivered to class on a weekly basis.
It is also available to read online. Miss Bergin (Class Teacher in 8EB) says:
FirstNews is now an accessible resources for students both at home and school. It brings to the attention of our students current news events. Each pupil should now have their log in and passwords where they will be able to log in on any electronic device to complete comprehension activities and read news articles. If any of our students have any problems login in please encourage them to come and see me. Miss B
Harry, Head Boy at Meadow, says:
I used to get First News at home every week and enjoyed looking through it at the weekend and reading some of the articles. It definitely helped my Literacy skills. I still like to read it at school.