Useful Links for September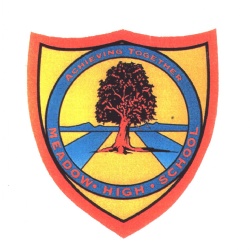 Here is some information which may be useful prior to return to school in September:
Covid Testing
The Government has said that we must test pupils twice on their return to school in September. If you have not already done so, please fill in the online permission form to give your consent.
---
Term Dates for 2021/2022
Pupils return to school on Thursday 2 September 2021 at 9am.
Please visit Parents / Term Dates for information about term dates for next school year.
---
School Uniform
Meadow School Uniform can be ordered online from Mapac.com. Please visit the Parents / School Uniform page of this website for more links and our School Uniform Policy. Please note that if you require uniform before the start of the September term, the deadline for ordering is 2 August 2021.
---
School Lunch Menu
In September, we will have a NEW Autumn / Winter 2021/22 Lunch Menu.
On the first week back we will start on Week 1 (Thursday).
Please visit Parents / School Lunches for further information about School Lunches.
Alternatively, pupils may bring a healthy packed lunch.
---