School Re-Opening - 8 March 2021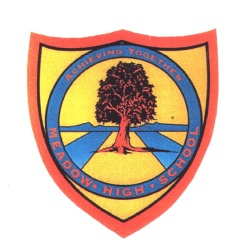 Please read the following letter from Ms Caddell (Deputy Headteacher) about arrangements for reopening of school on 8th March.
See also the
Meadow Re-Opening Powerpoint
Dear Families,
Education
As you know, from Monday 8th and Tuesday 9th March, the school will be fully reopened for all pupils unless there is:
a shielding letter in place that says your child should remain at home, or

if you inform us that your household has to self isolate due to known contact with someone who is infected. In this case a test should be booked and the result shared with school. Self isolation is for a maximum of 10 days which starts from the last day of contact with the known positive person or as directed by Track and Trace.
Throughout lock down we have been adapting our curriculum to try and make it easy to follow for pupils at home and thank you for the many positive comments that have been made, we really appreciate it.
The Government have told schools that pupils in school and those at home (for the above Covid related reasons) should receive the same education, at least until July 2021. This is only for pupils who are absent because of Covid ie those who are self isolating or shielding. We will be doing this via Google Classroom. Unless you are self isolating and getting tested or have a shielding letter which covers your child, we cannot provide virtual learning.
From the 22nd of March, if your child needs to shield or self isolate all learning will be provided via Google Classroom and not from a work pack .
School / DfE devices
If you borrowed a device from school please send this back with your child on their first day back. If this is not possible please contact the school.
If at anytime we need to send your child home to self isolate we will send a device home with them should our stocks allow. When you let us know they need to self isolate please also tell us if you need a device at home to access home learning.
Unfortunately, we will be unable to provide printed worksheets. However, do not worry, as all the work including worksheets will be available via Google Classroom and the pupils can complete them online.
Learning from home
Whilst we will do our best to make home learning as seamless as possible, it will not be the same as being in school. In most lessons, pupils will be invited to the beginning of the lesson to find out key information and join in any class discussions and answer questions. They will then complete any worksheets or tasks set.
During this part of the lesson pupils will work independently or may need your support. Completed work can be shared with teachers via google classroom so it can be checked.
Where possible, pupils will be invited to practical lessons. This would include lessons like PE, Resistant Materials, Food Technology, Dance etc. Pupils learning at home will be encouraged to join in or observe practical lessons. However, in some instances this will not be possible. For example, where a lesson is taking place on the school field or where the pupils require specialist equipment to complete the tasks. This means that there may be some lessons that have no work set. If you have any work left from the work packs used so far, I suggest keeping it and using it if you want work for these times.
Assembly
Whole school assemblies will still run every Wednesday afternoon and year group assemblies will run in the mornings. Additionally, we will be having a special Comic Relief Assembly in a few weeks time on a Friday.
Change
These are hopefully the last changes we will need to make to home education during the pandemic. If you have any questions please email the school at meadow@meadowhighschool.org or call the school.

Kind Regards,

Ms C Caddell
Deputy Headteacher