REMINDER: SCHOOL IS CLOSED TO ALL PUPILS THIS WEDNESDAY, 24 FEBRUARY 2O21 FOR ANNUAL REVIEW DAY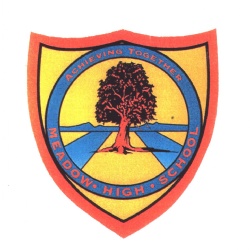 Dear all,

Please be aware that Meadow High School will be closed to ALL pupils this Wednesday 24th February (incl. virtual learning).

This day is Annual Review day for some of our students. If your child is due an Annual Review on this day, you would have already been notified via post and will be receiving a virtual invitation via email if not already.
Please ensure you notify your child's teacher if you are unable to attend.