Parent/Carer Google Meet Protocol for Live Sessions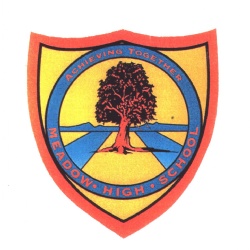 Parent/Carer Google Meet Protocol for Live Sessions
The purpose of Google Meet calls are:
To have face to face contact with as many pupils as possible in the class

To allow teachers to share learning overviews with the pupil

To check in to see how learning has been going

To show and share learning with the class and celebrate achievements during the week
Teachers may also use these opportunities to share stories, answer questions, lead very short teaching sessions, or to explain some tasks in more detail.
PLEASE NOTE: These sessions are for pupils, not adults/parents
Adults/Parents:
Please help your child set up and access the Google Meet lesson/session via the invite sent to you (or Google Classroom when this comes online very soon)

Please make sure that your child is ready 5 minutes before the start of the meeting, to ensure they are on time

Please ensure your child is appropriately dressed for the meeting

Please be mindful that family members are also appropriately dressed (in the event they wander into a camera shot!

Please ensure other family members are out of camera shot and do not take part in the video call

Please talk to your child about the appropriate way to behave in any meeting - in the same way as if they were in school with a member of staff. If a child is behaving inappropriately, the school may need to suspend their session temporarily or suspend their school google account

Please DO NOT film the session on other devices - this is a safeguarding and potentially a GDPR issue
Guidance and Support for Parents/Carers
Please let your child have some privacy. They need to be able to take part without worrying about you overhearning them

Plug in and close all other tabs: Video conferencing uses a lot of machine power. It's a good idea to keep devices plugged into the mains power

Do a practice run: role playing is a great way to prepare your child for what's expected in the video class environment. If you have two devices, you could use FaceTime and video-chat as if you're leading the class. Pretend you're the teacher and 'invite' them to a meeting

Set expectations for how your child should behave on camera: face the screen; mute yourself when not speaking; unmute yourself when ready to talk; turn off the camera if you need to blow your nose, etc

Children should behave appropriately, just the same as if they were in class

Children may need headphones, pens and paper to take notes.

Choose a neutral background: broadcasting from the bedroom isn't appropriate for a class setting. If they must, help them set up a space where they can have a little peace and quiet but doesn't show too many personal details

Don't take devices into the bathroom: just as when they are at school, pupils should go to the toilet before class.

Be respectful of others: as in class, we expect our pupils to be polite to the teacher and to others. Remind them that this is an unusual time for
everyone, and to be appropriate and kind to each other
Ms J Richards
Assistant Head - Year 9, 10 and 11
Please enter some content for your news story here.