ALERT FOR PARENTS - Information following incident of pupils in a school in Camden eating sweets containing THC.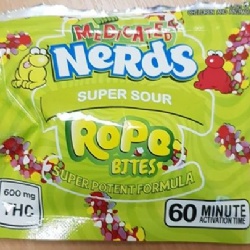 You may have seen the news recently which highlighted a number of school aged children from Camden taken to hospital having taken Nerds sweets containing THC. Police in Camden have shared the photograph of the sweets below for your awareness.
Should you have any concerns regarding a child, or would just like some advice and guidance regarding substance misuse please contact Hillingdon SORTED.
SORTED is based within the Adolescent Development Service and works with children their parents, carers and families regarding substance misuse providing counselling ,education and guidance. To contact the service email targetedprogrammes@hillingdon.gov.uk
Here is a link to read more about the incident. https://www.hamhigh.co.uk/news/health/police-warn-camden-parents-la-sainte-union-incident-medicated-nerds-1-6873790