HACS - New training sessions and new website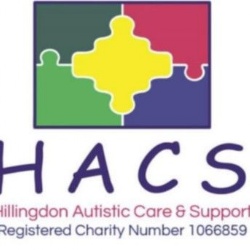 HACS have provided us with details (see below) of their Autumn training offer for parents, carers and professionals. All training will be delivered as webinars, and recordings will also be available for those who cannot attend the live sessions.
HACS would also like to take this opportunity to let you know that their brand new website is now live, and they would love you to take a look and provide feedback: www.hacs.org.uk
Training for Parents and Professionals: Autumn 2020
Don't miss out on our brand new webinars for parents and professionals
---
Understanding Autism
An essential introduction to Autism for parents and professionals. The webinar will explore areas
of difference and challenges faced by autistic children and young people, together with a range of
effective support strategies to successfully help them at home, school and in the community.
---
Understanding PDA and Autism
Laura Kerbey from Positive Autism Support and Training looks at the differences and similarities of Autism and Pathological Demand Avoidance (PDA) and gives attendees a "tool-kit" of strategies to effectively support children and young people with this profile of needs.
---
Autism & Anxiety
"Autism and Anxiety" will explore the underlying causes of stress and anxiety in relation to autistic differences. The webinar identifies possible sources of stress and anxiety and how this may be expressed by autistic people, how to provide
effective support for wellbeing and the importance of supporting autistic people to develop self-regulation strategies.
---
Autism & Sensory Differences
Autistic people experience sensory information in very unique ways, including over-sensitivity, under-sensitivity or poor modulation. Whilst sensory differences can be enjoyable for autistic people, they can also cause significant distress in coping with daily life. This webinar explores sensory differences and strategies to create sensory-friendly environments.
---
Promoting Positive Behaviour
Who is challenging who? Behaviour that challenges is a form of communication - it's essential to identify what message an individual is sending and how we can respond in a supportive way.
This session will empower parents to identify the causes of behaviour that causes distress and improve wellbeing and quality of life not only for the autistic person but their family and people around them.