Meadow Staff Eat  £162.00 Worth of Cake !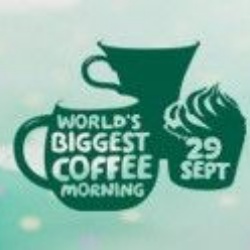 We are delighted to report that Meadow staff joined in The World's Biggest Coffee Morning in aid of Macmillan Cancer Care charity.
On Monday 25 September and Tuesday 26 September, during Early Morning Briefing and Morning Break, the Library was festooned with cheery tablecloths and bunting. Some staff baked and iced delicious cakes, scones and cookies (no soggy bottoms in sight), whilst other staff donated shop bought goodies. Yet more staff helped out by eating generously.
All in all the event was a big success and we raised over £162.00 for Macmillan.
For more information about Macmillan and the vital work they do in supporting and caring for patients with cancer and their families please visit www.macmillan.org.uk/
Thank you to all the staff who supported this worthwhile event.