Update from Mrs Rigby - Friday 29 May 2020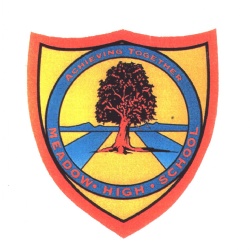 Dear Families,
Thank you for participating in the survey we conducted last week to help us understand and assess the
need or desire for pupils to return to school.
We are gradually reopening to pupils based on this survey and the following priority list:
Those who are already attending school

Those whose carer is no longer available (due to return to work / school)

Those who are risk assessed as requiring re-admittance due to family or personal circumstances
Some of you may have already been notified that your child may return to school and some of you will receive notification by Wednesday 3rd June with a start date. If you have not been given an agreed place for Monday 1st June, please do not assume your child can return, as arrangements will not be in place for them and they will have to return home.
Please note the following:
No child with any symptoms of Covid-19 should attend school. In these circumstances please follow the Government guidance on isolation periods.

If a child appears to have any symptoms of Covid-19 when in school, they will be isolated and a parent / carer / family member contacted to collect them immediately. Again, please then follow isolation guidance.

Where possible, if you bring your child to school, or they travel independently, please aim to arrive around 9.30am and for them to leave or you to pick up between 3.00pm and 3.30pm (this may be subject to change as we assess the arrangements and pupil numbers).

Please use the physical distancing markings on arrival to school.

We are asking pupils NOT to wear school uniform, but to wear a clean set of clothes each day to reduce the risk of cross infection. Please support your child with this. If you are concerned about your child having enough clothes for this to work and the impact on your washing powder consumption, please email meadow@meadowhighschool.org

We are asking pupils NOT to bring packed lunch boxes to school. Instead a clean plastic bag should be used.

From Monday 1st June we will be reinstating charges for school breakfast and lunches. If you normally pay for these, please ensure there are sufficient funds in your account.

If your child returns to school and is eligible for free school meals, the £15 vouchers will no longer be sent to you.

We are asking that, where possible, pupils do not bring devices (eg phones / ipads etc) to school. Where this is unavoidable, these will be kept on the pupil's assigned / individual desk. As we now have a door open policy to avoid cross infection on surfaces, there may be times of the day that these devices are unsupervised in an unlocked room at the pupil and families own risk.

We are asking that pupils to not bring bags to school with them.

Pupils with medication (as per care plan) should deliver this to the medical room on arrival.
As most pupils will continue to remain at home, we are now setting up systems for year group assemblies, tutor group 'hangouts' and individual contact with the Form tutor and, where possible, the class TA. Where this is not possible, a second adult will be present to safeguard your child and our staff. Where we know that families do not have devices that will allow for this, we will continue the welfare calls and, where possible, make doorstep visits.
The Local Authority has made an application on behalf of the school for laptops for pupils who do not have devices. I have not yet had confirmation of the number that has been applied for or when these will be available.
Please bear with us as we gradually reopen the school. The whole team is working extremely hard to make the site as safe as possible for pupils and staff. However, it is important to note, that I cannot guarantee that the school is or will remain virus free or that staffing levels will remain sufficient to maintain the offer of a place in school.
May I also take this opportunity to thank you for your good wishes and kind words.
Best wishes,
Jenny Rigby
Head Teacher