Update letter from Mrs Rigby - Monday 18 May 2020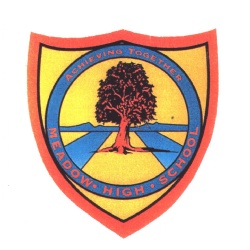 Monday 18th May 2020
Dear Parents, Carers and Pupils,
I hope this letter finds you well and coping with the current circumstances.
As you will be aware the Government recently announced their plans for the gradual reopening of schools. To help us with our response to this guidance we will be completing a survey with you during the weekly welfare / contact calls from Monday 18th May. This will help us to prioritise places for those in greatest need of them.
Maintaining the safety and wellbeing of all members of our community is our highest priority. As I'm sure you appreciate, this is very complex for all schools during a pandemic, but even more so for a school such as ours where social distancing is not fully possible. Whilst we are making every effort to reduce the risk of transmission of Covid-19, there will be no way of being certain that it isn't present in the school. If we do get any confirmed cases all pupils and staff from that group will have to isolate at home for 14 days.
Once we have put safety measures in place and received responses to the survey, we will be looking to gradually increase our offer of an 'in school' place. Please be assured that there will be no pressure on any family to take up this offer.
Families need to be aware that the provision offered during this time will not be the familiar routine of the school as it was before we closed. Pupils may be grouped with different peers in different classrooms and whilst we will try to ensure that there is one member of staff who is familiar to pupils we cannot guarantee this. The school day will be highly focused on well-being and the curriculum will be topic based, in line with pupils engaging at home.
Due to so many uncertain factors, we cannot guarantee that we can maintain an offer of an in school place to a pupil. We will continue to assess our staffing levels and those pupils and families most in need of places and adjust offers accordingly.
Thank you in anticipation of your continuing communication, understanding and openness.
Yours sincerely,
Jenny Rigby
Headteacher