Governor Changes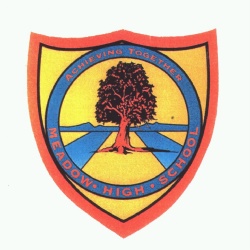 Governor Changes. There are a number of changes to the Governing Body that we need to tell you about. Mr Gary Wright has decided to resign as Chair of Governors and to leave the Governing body with immediate effect. Mrs Chris Edwards, the Vice Chair, has decided to step down at the end of this term. Mrs Nikki Hill has also decided to leave the Governors with immediate effect. We would like to thank Gary, Chris and Nikki for their contribution to the school and the Governing Body.

At the Governing Body meeting on Monday 18th September, Richard Burton was elected as Chair of Governors and Graeme Vickery as Vice Chair. They will take up the posts with immediate effect. Both have been members of the Governing Body for some time and, of course, Mr Burton had previously been Chair of Governors for 14 years until he resigned in 2016. After the meeting Mr Burton said: "I am pleased to return as Chair of Governors, I think this school is in my DNA. I am looking forward to working closely with the school again, particularly on the appointment of the new Headteacher and the design and build of the new building".
Your current Parent Governors are Ricky Mills and Huma Mirza. You can find out more about the role of the Governing Body, the individual governors and access the Full Governing Body Meeting Minutes in the 'Key Information/Governors' section of the School's website.
The Governing Body currently has two vacancies for Parent Governors and you are invited to nominate yourself to stand. If you are interested please contact our clerk who will provide you with additional information about the role and a nomination form. If more than two parents are nominated an election will be required in which all parents will have a vote. However, if only two nominations are received by the closing date, Monday 9th October, then those two parents will be appointed unopposed.
You can contact the Governing Body through the school office or email the clerk, Gill Duncan, at gduncan@meadowhighschool.org