Asthma Alert From Hillingdon Hospital Paediatric Asthma Team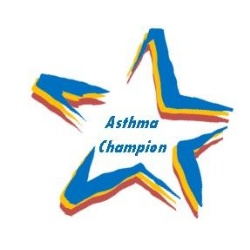 If your child has asthma please see the attached Asthma Alert from the Hillingdon Hospitals Paediatric Asthma Team.
Keep the information handy by downloading and printing the attachment below.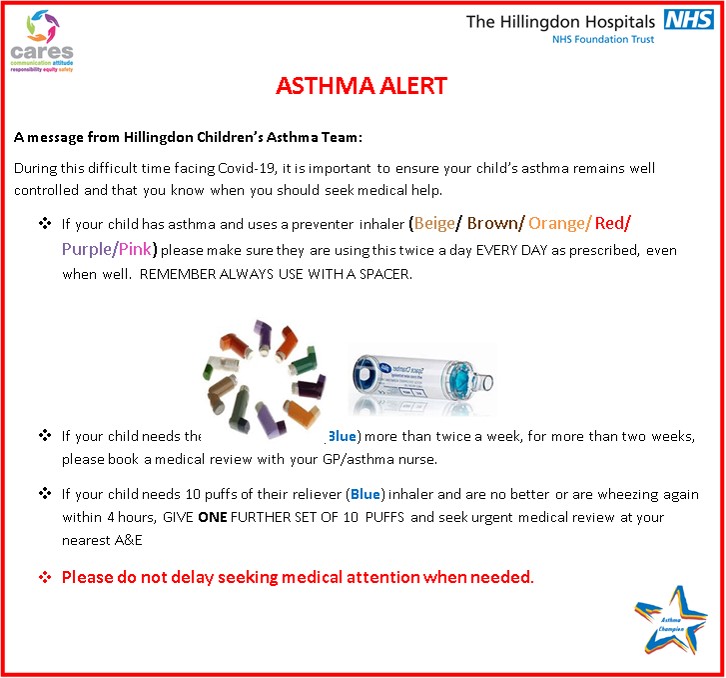 Note: Make sure you always put in your prescription for inhalers in good time, so you do not run out of medicine.
---
Translatable version: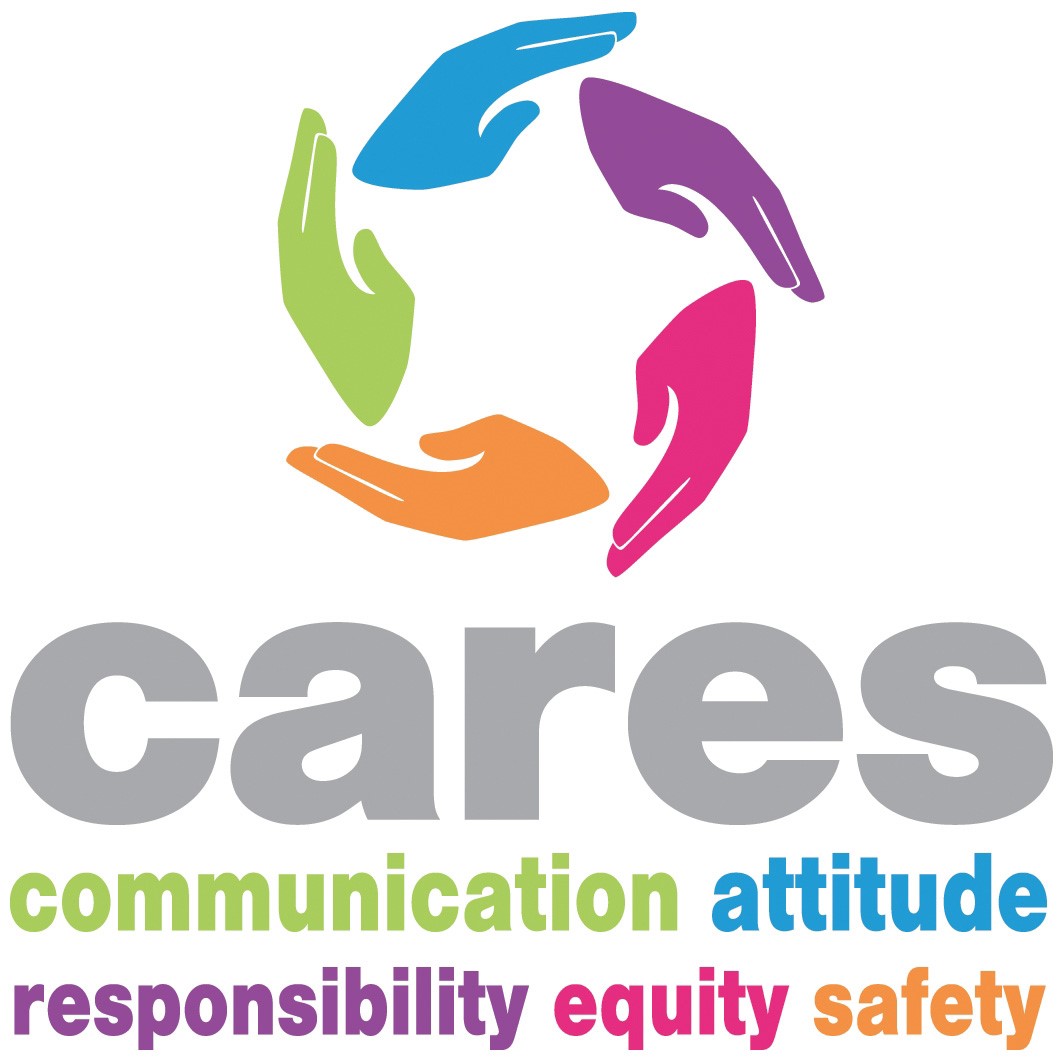 ASTHMA ALERT
A message from Hillingdon Children's Asthma Team:
During this difficult time facing Covid-19, it is important to ensure your child's asthma remains well controlled and that you know when you should seek medical help.
If your child has asthma and uses a preventer inhaler (Beige/ Brown/ Orange/ Red/ Purple/Pink) please make sure they are using this twice a day EVERY DAY as prescribed, even when well. REMEMBER ALWAYS USE WITH A SPACER.



If your child needs their reliever inhaler (Blue) more than twice a week, for more than two weeks, please book a medical review with your GP/asthma nurse.

If your child needs 10 puffs of their reliever (Blue) inhaler and are no better or are wheezing again within 4 hours, GIVE ONE FURTHER SET OF 10 PUFFS and seek urgent medical review at your nearest A&E

Please do not delay seeking medical attention when needed.
Please enter some content for your news story here.