Project Search - New scheme gives job opportunities to young people with learning difficulties.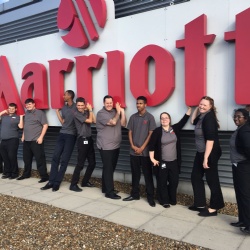 Less than 6% of children in the UK with learning disabilities will go into employment as an adult (stats taken from BASE). so Hillingdon Council has set up a scheme to help more young people with special educational needs and disabilities (SEND) into work. Hillingdon People magazine recently ran an article where they met some of the 2016-17 Interns to find out how the project was going and how it has helped them gain their first steps on the career ladder. Please read the article attached below from Hillingdon News - September 2017 edition.
You may also be interested to hear that there is a FREE Getting Ready for Work Event being held on 26 September at the Civic Centre from 10.30 am - 12.30pm for young people with special educational needs and or disabilities, parents, schools and colleges. This event is an opportunity to learn more about various internship programmes taking place in the borough. Interested? Email cahern@hillingdon.gov.uk for more information and a booking form.