Important Update - Friday 20 March - parents please read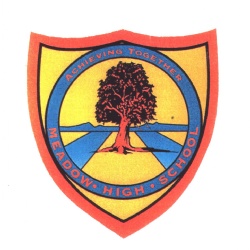 IMPORTANT UPDATE—EXTRAORDINARY TIMES
I think it is safe to say that this week has been an extraordinary week and suspect we are only at the start of a very difficult and challenging time for all. I thought I would take a few minutes to try and summarise what we are doing moving forwards.
Meadow is open to pupils who are not at an elevated medical risk of becoming seriously ill should they contract Coronavirus. We will send home any pupil showing any sign or symptoms of illness and pupils with asthma if they need their inhalers more then usual. This is because evidence suggests that asthmatics who need their preventative inhalers may be more susceptible to infection at this time. These rules apply to all pupils including key workers children.
Whilst school is open it is not business as usual. We are offering child care at this time and not education and expect this will be the case until other schools reopen. We are extremely short staffed and so have taken these measures to support you by keeping the school open. The government says "This is an offer to parents and carers and there is no requirement for parents and carers to send their children to school". This means that, in the vast majority of cases, should you choose to keep your child at home this will be fine. We will try to keep in touch. Should you keep your child at home now, but later decided you would prefer them to be at school, please contact us to let us know before sending them back, so that we can make sure that we are able to support. Please also note that we are not able to say that we can offer therapy support during this time as therapists are as vulnerable to health risks as other staff.
Should we have staff shortages, we may have to make difficult decision about sending some pupils home. Children whose parents are keyworkers would be given priority for places if these are limited, followed by pupils with child protection and social care support.
As school is open, our staff are focusing on providing activities for pupils on site. This means that we will not be able to support parents choosing to educate at home. We will put as much as we can on the website, but our priority is keeping the school open for as many as we can. As such, we will not be providing work for pupils at home, but will do our best to update the website with ideas as much as we can.
We have also said we do not want school uniform. This is because we want the children to understand the difference between normal school and staying open during the crisis. Clean clothes are safer clothes – please make sure that your child wears clean clothes every day.
Where possible, we are encouraging "bare below the elbow" to help reduce risk of transmission of infection (see poster attached).
Please keep in touch with us and we will also try to do the same. We have a small team who intend to make contact with families and pupils who are not attending school at least once a week and more frequently if needed. Your wellbeing and the pupils' wellbeing remains a school priority.
We will try to send text messages to alert you of updates, but will be using the news section of the website to share key information, as we are aware that a few parents are not getting the full text message. Text messages will also be added to the website in the news section.
Like everything at the moment, our plans are changing by the day and so we are not able to say with certainly what we will be able to offer moving forward. Please keep an eye on the website.
Mrs J Rigby—Headteacher
---
This week's Bulletin may be the last Bulletin for a while. Please keep an eye on this section of the school website NEWS/LATEST NEWS for updates and key information.
We have put some resources and information for pupils to do at home on the website under
PUPILS/E- LEARNING—HOME LEARNING.
Learning packs which have been sent home can be used at home if your child is self-isolating. These home packs are optional and it is completely up to you whether your child completes any work whilst off.
The Prime Minister's daily update is when we too receive new information and updates about the current situation.
The Government also announced this week that all Exams due to take place in May and June have been cancelled. We are currently awaiting further clarification on this and will be in touch with those pupils due to take GCSEs and Functional Skills.
Hopefully, you will understand why, but we have decided we are unable to provide an Annual School Report because we are so short staffed and have to prioritise maintaining the school's opening.
Ms C Caddell—Deputy Headteacher
---