9JT Visit to The Dogs Trust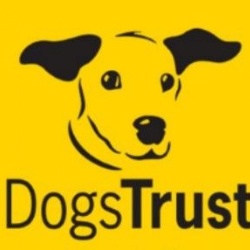 Class 9JT went to The Dogs Trust this week, to support their English work. They are studying 'The Call Of The Wild', written by Jack London. They learned how to stay safe around dogs and had a tour of the site. The students really enjoyed their visit - the only problem was that we all (including staff) wanted to bring the dogs home!
Mrs Tudor—Class Teacher 9JT
Alfie - '"I learned what to do if a dog comes up to you. You stand still and cross your arms and then they'll leave you alone".

Grace "I really enjoyed it because it was really interesting & fun too".

Shaun - "I would recommend the trip because I enjoyed it and I learned how to react to a dog if they come near you. It was fun".

Tahiyah - "I liked seeing different dogs".

Dip - "It's a good place to learn about dogs".

Reece - "I enjoyed it and I liked talking to my friends and spending time with them".

Bobby - "I learned not to disturb a dog whilst they are eating or sleeping".