Seasons Greetings to one and all! Don't forget we finish at 2pm tomorrow - Thursday 19 December.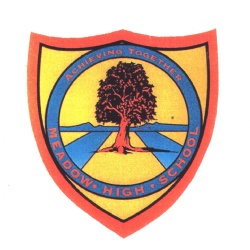 On behalf of all the staff at Meadow,
may I wish you and your family a very Merry Christmas.
We hope that you have a peaceful and happy time and we
look forward to seeing you in 2020!
Mrs Rigby—Headteacher
Please note that we finish school at 2pm tomorrow, Thursday 19 December.
We return to school on Monday 6 January 2020
Please enter some content for your news story here.