Jack Petchey Winner for October - Himesh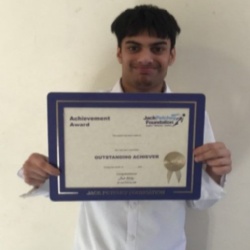 Himesh won the Jack Petchey award for October!
Himesh was nominated for the Jack Petcheyaward as he has really improved his behaviour
since returning from the summer holidays. He is making good choices inside and outside the
classroom. Because he is making such good choices this means he is now able to interact and
participate more around school which is fantastic!
Well Done Himesh!
Himesh chose to spend £250 towards the coach for the Golf Club Christmas Party!
Please enter some content for your news story here.