Letter from the Chair of Governors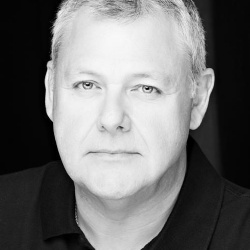 To: Parents, Staff and Students at Meadow High School
We are coming to the end of another busy and successful year and I hope you have been able to attend some of the many events which have taken place. I was honoured to be able to attend the leavers' Celebration of Achievement Evening and was very impressed by the standard of work and the certificates awarded to the students. All the pupils have clearly made very good progress in all our year groups this year, and there were many excellent classrooms displays and events.
One of the most important tasks for Governors is to monitor the progress pupils make, both
academically and socially, at the school. This was a particularly challenging year because of the considerable changes in the way assessment has been recorded. Nonetheless, the school has put in place some very effective in-year assessment systems and has worked very hard to
improve levels across the board. It looks as if these
measures have worked brilliantly!
We have a termly 'Governor in School Day, where we visit the classrooms and work with pupils by participating in lessons. We also eat lunch with them and join them in the playground. It is very pleasing to see all the policies and procedures we discuss at meetings in action. Governors enjoy visiting regularly and taking part in many of the activities with the pupils. Governors are always made to feel very welcome by staff and students.
This year, Governors have visited the "Project Search" programme, which is run for our sixth formers. Project Search, at this moment, is an internship programme with the Marriott Hotel. I am pleased that four of our students have been offered jobs and five have job interviews as a result of this programme. The Governing Body is extremely pleased with the outcome of this and are looking at ways of expanding and developing this further.
This year the school has been awarded the Inclusion Quality Mark and the Full International Schools Award, Sports Mark- silver standard. We are very proud of these achievements and would like to thank all the staff for their massive contribution to this success. We have also been re-accredited with lots of others, too many to mention in fact, and I would like to thank all those who have been involved in these achievements as well.
During this Academic Year a number of staff and Governors have left Meadow High School. I have to advise that, due to a change in circumstances, our Head teacher, Mr. Ross Macdonald, will be retiring at the end of the Autumn Term in December. We would like to wish those leaving us, and their families, well for the future and/or a peaceful retirement.
Next year will, no doubt, bring a new set of challenges as well as the excitement of a brand new school being built, with work due to start very soon.
I would like to close this end-of-school-year update with some much deserved thanks. All the staff have worked extremely hard this year to cope with changes in assessment, improve the curriculum and to make events a success. We have again had great support from all our
parents who have given time as parent helpers in class and to the PTA and, most importantly, in getting students to school and helping them learn at home. Of course, I must not forget all the students at Meadow High School who have worked hard all year. You will have seen this from the terrific Celebration of Achievement Evening. Every time we visit the school or hear about our pupils from others, we see they have behaved impeccably towards visitors as well as during offsite activities. So, thank you all for your support and hard work during the year.
I wish all of you a good summer break, and look forward to seeing many of you again next year. For our leavers, of course, our best wishes as they move on to their new studies and new
adventures.
Yours sincerely

Mr G Wright
Chair of Governors
Meadow High School