Therapy Team and Welfare Team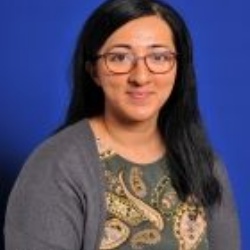 Therapy Team and Welfare Team
We are very proud to announce that our Therapy Team are now employed directly by our school. This change took place on 1st October 2019 following a review of the previous service.
Our Therapy Team includes a Speech and Language Therapist, known as SALT, Occupational Therapists, known as OTs, a Physiotherapist, and a Rehabilitation Assistant.
Our Speech and Language Therapist (SALT) is Áine Gannon. Her aim is to support learners with achieving their communication potential and to facilitate their access to safe eating and drinking. We are currently recruiting for an additional Speech and Language Therapist.
Our Occupational Therapists are Bhindu Odedra and Juliette Kerin. They aim to help our learners to maintain calm alertness through sensory strategies, and to optimise their independent functioning at school and home by developing attention skills, gross motor skills, fine motor skills, visual-motor skills, emotional regulation skills, self-care skills, and provision of adaptive equipment. We are also about to recruit for an additional OT as one of our OT left us on Monday.
Our Physiotherapist is Whirl Pereira. For students who require physiotherapy at school, Whirl helps them to achieve their physical potential through provision of stretching / strengthening exercises and provision of specialist equipment.
Our Rehabilitation Assistant is Rajinder Sohal. She supports our physiotherapist and educational staff with the delivery of therapy, and also help to embed therapy programmes into our learners' daily school routine.
Our Welfare Team includes Bernie Gamble (Welfare and Attendance Officer) and Alison Wallington (Health, Well-Being and Personal Care). They ensure that the health, welfare and personal care needs of our learners are being met.
Debby Gleed-Young is our Parent Liaison Officer and her role is to support parents including helping with transport issues and with anything else that she can help with you with that has an impact on your child's life.
The Therapy and Welfare Team is led by Bhindu Odedra. "We are very proud to be joining Meadow High School and to further develop the excellent relationships we have with our students, families and the team of people who work hard to make Meadow High School a happy place where we learn and develop lifelong skills together".
Ms C Caddell
Deputy Headteacher