School Finishes at 2pm on Friday 21 July 2017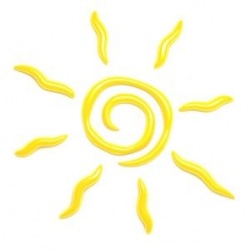 The last day of term for this Academic Year is Friday 21 July. School finishes at 2pm.
We would like to wish you the very best wishes for a happy and safe summer holiday.
For those pupils who are leaving Meadow we would like to wish you all the best for the future. We look forward to seeing all our new and current pupils back in September.
School re-opens for STAFF on Monday 4 September 2017. We have two Staff Inset days. School is CLOSED to pupils.
School re-opens for PUPILS on Wednesday 6 September 2017 at 9.00am
When we come back to school in September, School Lunches will be Week 1 - Summer Menu.
Summer School - Some pupils will be coming into school for Summer School (which must have been pre-booked in advance). Summer School is 8.30am - 3.00pm. If you have any queries about Summer School during the holidays please email gmillard@meadowhighschool.org or irafique@meadowhighschool.org. We hope you really enjoy it.
School Uniform - If you need new school uniform for your child please order it by 4 August 2017 from our online provider Mapac. Visit Parents/School Uniform for further details of uniform and how to order.
Lost Property - Please ensure all school uniform, PE kit, lunch bags, pencil case etc are CLEARLY LABELLED with your child's name. It is a lot easier to re-unite lost property with a pupil if it is labelled.
Free School Meals - If your child is entitled to Free School Meals you MUST RE-APPLY before September. If you do not re-apply by September, you will be charged for a meal at £2.20 per day. To check eligibility or reapply for Free School Meals please visit www.myfreeschoomeals.com
Schools Transport - Any queries about Schools Trasnport please call 01895 250008. Meadow High School do not arrange Schools Transport.