Welcome back to a new school year at Meadow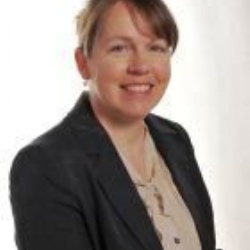 It is a pleasure to welcome you, or welcome you back to a new academic year!
School Site: Over the summer the site team and contractors have been hard at work undertaking several jobs on site. The house has now been adapted into two areas. One is a 'home' style kitchen that accommodates 10 pupils and the other is a studio flat for pupils to learn and practice life skills. We have also converted one of our double unit classrooms into a bespoke learning centre for our Key Stage 5, Pathway 1 (Thematic) pupils. This centre has two learning areas and a communal area and is supported by a teacher, two higher level TAs and a number of additional TAs as determined by the needs of the students.
New Build: The build team are now going out to tender to find a contractor to build our new school! At the moment the team are giving me a start date for the build of Spring 2020, but prior to this please look out for 'engagement' events where you will be able to view the proposed design schedule and speak to the build team.
Satellite Hubs of Meadow High School: We have been in discussion with the Local Authority regarding the ever increasing need for pupil places at Meadow. An option that is being explored at the moment is having a 'Satellite hub' based at a mainstream school. What this would mean is that the pupils would still be on roll as Meadow pupils, but they would physically attend school at the mainstream host site and wear their uniform. Teaching and Support staff from Meadow would be there is help the pupils, but they would also be able to access aspects of the host school for some lessons and there would of course be opportunities for social integration with pupils at the school. As these discussions progress I will keep you informed via the bulletin.
Change to Pathway Model: Our current structure for pupils' education pathway through the school is Thematic or Non-Thematic. After considered development work throughout last academic year we are now moving to a new 'Pathway' model. This has had a soft start with Thematic pupils (now called Pathway 1 pupils) as this Pathway most closely matched the old structure. Please look out for details of information sessions you can attend to find out more about the further changes we will be making.
Life After Meadow: You will be pleased to know that there is Life After Meadow! We have increasingly used this phrase when planning and making changes to how we do things at Meadow. We want the best outcome for your child when they eventually leave our care. We want them to achieve the highest level of independence possible. We want them to have positive fulfilling relationships. We want them to have hobbies, interests and sense of purpose, and where possible we want them to be employed. These are all areas we will discuss with you, especially at your child's annual review. It is never too early to plan for the future!
Evidence for Learning: Staff have just started using an application that allows us to take photographic and video evidence of pupils and assess / match this to a pupils progression targets. We are taking this term to familiarise ourselves with the system will then review its use. If we feel the system meets our monitoring needs we will then be rolling out the application to families. What this will mean is you will get more regular updates on your child's progress and their level of attainment rather than a single snapshot once a year. Please watch out for more information and details.
Replacement of Individual Education Plans (IEPs) with Personalised Learning Intention Maps (PLIMs): PLIMs are designed to create a targeted plan for pupil progress, based on their aspirations and the goals of their EHCP. Subject teachers will now take greater account of these holistic targets in subjects across the school and will all be working towards these. This doesn't mean that we will not expect progress in subject areas, our expectations remain extremely high. However, it does mean that core areas of for individual development will be taught, supported and embedded across a pupils day leading to better outcomes.
To aid communication about these and other changes and developments we will continue to update you through the bulletin. There will also be targeted information sessions at points throughout the year where we will share more detailed information with you and you will have the opportunity to ask questions and clarify information.
In conclusion, we are excited to have a busy developmental year ahead of us and as always, we are delighted to be working with you and your child.

Mrs J Rigby—Headteacher