Sports Day 2019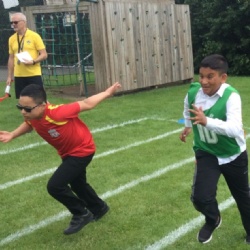 Sports Day
Thank-you to all the friends and family that attended this year's school sports day. We had in the region of 150 people this year, which is another record attendance!
The day ran very smoothly and every single pupil participated in some manner throughout the day. The atmosphere was something to behold and is a reason why this school is so special.
Thank-you again to all those in attendance and a massive thank-you to every staff member who supported the PE Department in making the day so special for our pupils.
Mr M Vincent
Acting Assistant Head, Year 9,10 & 11, and PE Faculty Head